B&B Spoilers: Deacon Gets A Second Chance With Taylor As Ridge And Brooke Reunite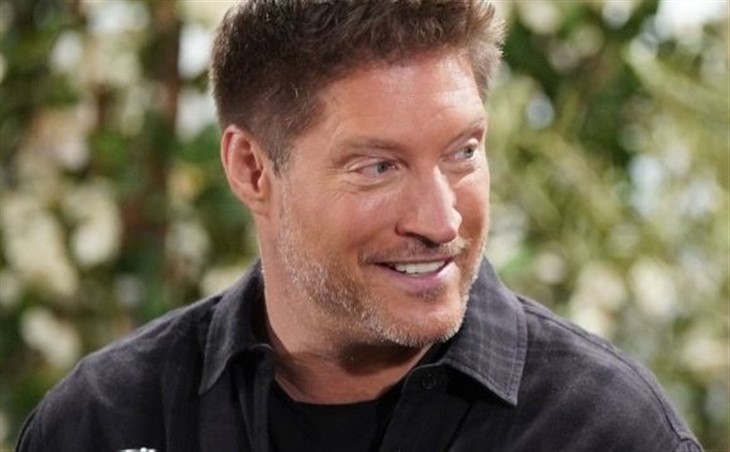 The Bold And The Beautiful (B&B) spoilers indicate that Taylor Hayes (Krista Allen) may need a shoulder to lean on when Ridge Forrester (Thorsten Kaye) realizes how wrong he was about Brooke Logan (Katherine Kelly Lang). Will Deacon Sharpe (Sean Kanan) be there to comfort Taylor?
The Bold And The Beautiful Spoilers – Deacon Sharpe And Taylor Hayes Have Great Chemistry
The Bold and The Beautiful spoilers reveal that Deacon and Taylor's chemistry was tested months ago while Sheila Carter (Kimberlin Brown) wasn't camping out at his house. However, Taylor became more determined to win Ridge away from Brooke so Deacon was put on the back burner. Soon, Taylor may wish she had stuck with Deacon and left Ridge alone.
Taylor and Deacon were becoming good friends as Deacon stopped by her office and they pretended to play shrink for each other. However, Taylor is about to find herself engaged to Ridge for what could be the shortest romance of their life. Taylor has no idea that the only reason she is with Ridge is that he believes Brooke lied about a call to CPS. However, Taylor is about to find this out soon.
B&B Spoilers – Ridge Forrester Had Promised Taylor Hayes The World
Ridge has made all kinds of promises to Taylor including that he will not leave her for Brooke again. Ridge swears he is done with Brooke and wants to move on with Taylor. Ridge is so sure of this that he will try to rush into a wedding to Taylor that is bound to be doomed. After all, Ridge does not know that Brooke truly did nothing wrong.
However, once the truth comes out that Thomas Forrester (Matthew Atkinson) manipulated Ridge into divorcing Hope, Ridge is very likely to change his tune. It seems that Douglas Forrester (Henry Joseph Samiri) could be the one to blow the whistle on his father. Douglas may not mean to clue anyone in on the truth, but it seems he may do just that.
The Bold And The Beautiful – Taylor Hayes Isn't Destined For Happiness
Taylor and Deacon have great chemistry but there is a huge issue that would end them on the spot. What if Taylor learns that Deacon has been helping Sheila all this time? Taylor would not be happy with Deacon at all and probably would not give him another chance. Taylor may even turn Deacon in to his parole officers for this stunt.
Then again, Sheila could always get caught leaving Deacon free to be Taylor's new love interest. Ridge would just love knowing that he passed Taylor up and she ended up in Deacon's arms.
Be sure to catch up on everything happening with B&B right now. Come back here often for The Bold And The Beautiful spoilers, news, and updates.