90 Day Fiancé Stars Rebecca & Zied Share Relationship Milestone
90 Day Fiancé star Zied Hakimi took to his Instagram to share a beautiful image of himself and Rebecca Parrott with great news.
Former 90 Day Fiancé: Before the 90 Days stars Rebecca Parrott and Zied Hakimi are celebrating a major milestone in their relationship. Zied took to Instagram to share a stunning image of himself and Rebecca in order to share the good news.
90 Day Fiancé Spoilers – Stars Rebecca Parrot And Zied Hakimi
Despite their age difference, 90 Day Fiancé stars Rebecca, 49, and Zied, 27 are fan favorites for 90 Day Fiancé fans. They originally met when Rebecca traveled to meet Zied in Tunisia. Despite a number of roadblocks, including cultural differences, Rebecca was thrilled to finally meet her future fourth husband. Meanwhile, in season 8 of 90 Day Fiancé, Zied finally moved to America with a K-1 to marry Rebecca
Fans might remember how, before flying to Tunisia, Rebecca used filters on her images, which waved a big red flag about their relationship. Meanwhile, her insecurity when Zied was around younger women was clear. In fact, at first fans believed there was no possible future for Rebecca and Zied, but now they have been proven wrong.
90 Day Fiancé Spoilers – Rebecca Parrot And Zied Hakimi Share A Major Milestone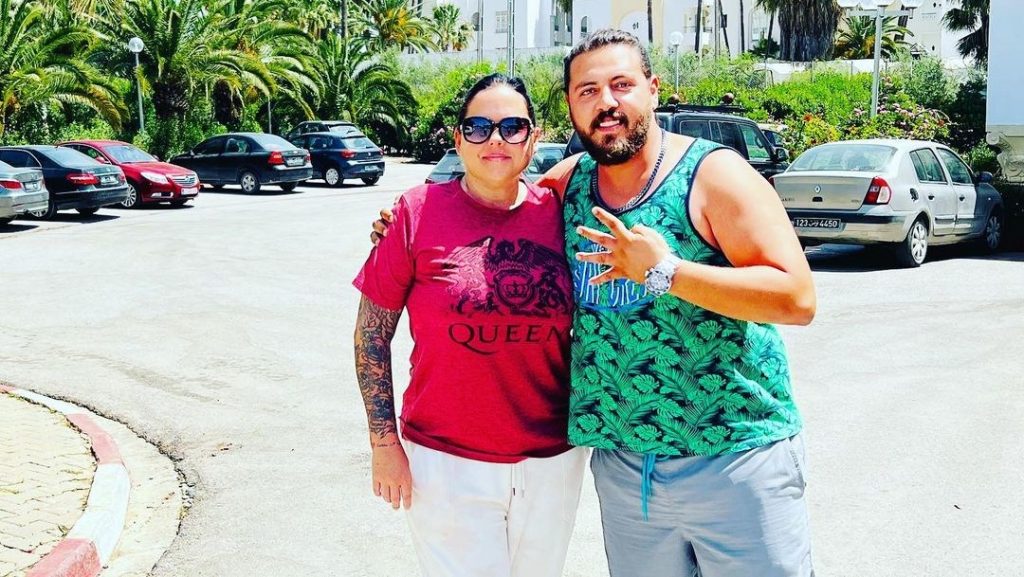 While many fans were wondering about the couple, Zied made a recent post on Instagram that confirmed they are still together. In the post was a throwback image of Zied and Rebecca, along with a more recent shot taken in Tunisia, in the same place.
Zied captioned the image, "4 years later the same place." Meanwhile, in the comments, Rebecca wrote, "It's been the best 4 years ever baby."
Their followers were quick to comment on the happy post, congratulating them on the four-year anniversary. In both images, Rebecca looks beautiful, despite the fact that she is now 50. Admittedly, she started her transformation with full-body liposuction and cosmetic treatments on her face, so she no longer uses filters on social media. Meanwhile, Zied has clearly changed his style, by wearing his hair tied back in a ponytail. He has also revealed a style change with relaxed clothing, perfect for summer.
While fans never expected them to last, the relationship between the 90 Day Fiancé stars just seems to get better and better. It is clear they genuinely love each other and are enjoying their life together in the US.
Readers will no doubt agree how wonderful it is to see a 90 Day Fiancé couple enjoying a happy married life together. Kudos to Rebecca and Zied on their four-year anniversary and all best wishes for them in the future.