The Young And The Restless (Y&R) Spoilers: Who Was Abby Newman's First Husband?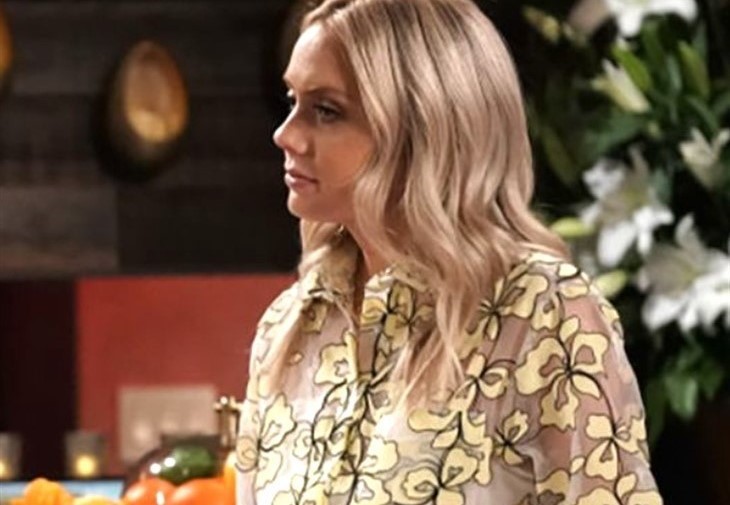 The Young and the Restless (Y&R) spoilers reveal that newly married Abby Newman (Melissa Ordway) is having a hard time as a Genoa City newlywed. She just learned that she cannot carry a child to term with Chance Chancellor (Donny Boaz) on the CBS soap opera and is understandably devastated.
This was determined after a medical checkup and at that time she and Chance were given the dire news. It seems that a prior miscarriage left too much scar tissue for Abby to carry a baby to term. Now The Young and the Restless viewers are wondering about that past storyline and we have the answers for you here.
The Young And The Restless Spoilers – Why Can't Abby Newman Carry A Child To Term?
Before Abby married her dreamboat Chance Chancellor, she was married to Ben "Stitch" Rayburn (Sean Carrigan). This was back in 2015 and Stitch came to town as a friend of Dylan McAvoy (Steve Burton).
Initially Stitch was involved with Victoria Newman (Amelia Heinle), Abby's sister. But love bloomed between him and Abby and everything was good until his demon son came to town. The Young and the Restless recaps show Max Rayburn (Jared Breeze) had been living with his mother but when she died in a car accident he came to Genoa City to live.
Y&R Spoilers And Updates – Abby Newman Was Not A Wicked Step-monster
Abby was on the phone with Max's mom when the accident happened and Max placed the blame for his mom's death on Abby. As a result he disliked her to the point of hatred and when he found out she was pregnant he made a fatal decision.
He was unhappy that his dad had moved on and even unhappier that it was with Abby. Sadly, he devised a way to end their happiness, and it led to tragedy.
The Young And The Restless Comings & Goings – What Happened To Max Rayburn?
Max tied fishing wire on the stairs with the plan of having Abby trip and fall. She did, and as a result lost her baby. Eventually the truth came out and it was determined that Max required extensive treatment and he was sent to a facility to help him turn his life around.
The Young And The Restless (Y&R) Spoilers: Daniel Hall Scores New Gig With Tracey Bregman https://t.co/MNmJ8vgrbj pic.twitter.com/v8Dc6KvRT5

— SOS/CTS/HH (@SoapOperaSpy) January 22, 2021
Abby's marriage did not survive the trauma of what happened and she and Stitch divorced. It took her a long time to trust again, and she was reluctant when Chance began talking about babies so soon into their relationship. Will their marriage survive this devastating development?
Be sure to catch up on everything happening with Y&R right now. Come back here oft for new The Young and the Restless spoilers, Y&R episode news, and comings and goings updates.