The Bold And The Beautiful (B&B) Spoilers: More Shockers For Thomas – Steffy and Hope Team Up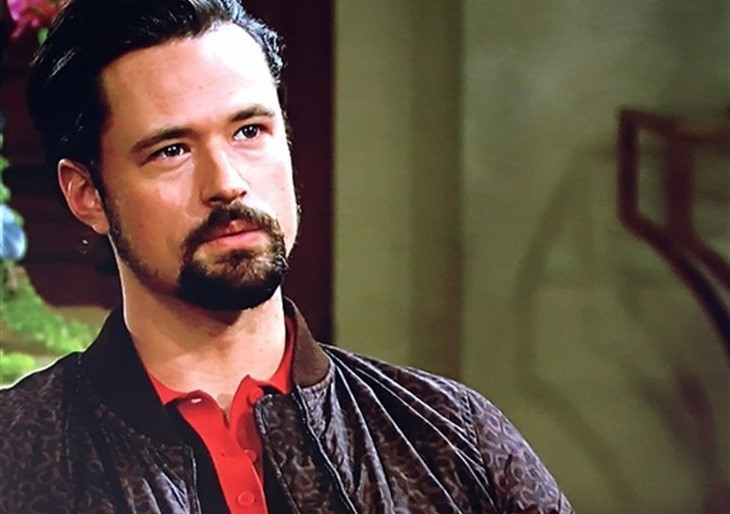 The Bold and the Beautiful (B&B) spoilers for Tuesday, June 22, 2021, reveal in Los Angeles Thomas trying to do the right thing with the wrong thing happening.
The Bold And The Beautiful Spoilers – Things Don't Go As Thomas Forrester Planned
Now that Thomas (Matthew Atkinson) has seen all those texts from Vinny (Joe LoCicero) from the night he died, Thomas realizes Liam (Scott Clifton) and Bill (Don Diamont) don't belong behind bars at all because Vinny planned the entire thing and threw himself onto the road knowing Liam was on his way.
Thomas thinks he's making the right decision when he heads to Spencer Publications to show Justin (Aaron D. Spears) all this video text message evidence he has but he's not expecting Justin not to be happy about this at all. In fact, Justin is horrified and furious. This was his chance to be the head honcho after all these years now that Bill and Liam are in jail. They could be sent away for a long, long time and that's just fine with Justin.
To that end, he clocks Thomas on the head to make sure none of this ever comes to light. Hopefully, this doesn't aggravate any of Thomas's…problems…
B&B Spoilers – The Sister Wives Team Up
Liam should never feel alone. After all, he has sister wives in Steffy (Jacquline MacInnes Wood) and Hope (Annika Noelle) and they decide to team up to keep Liam's spirits up. It's not exactly what Steffy thought she'd be doing at this point in her pregnancy, but Liam is the father of her daughter, after all. Just because he has to be in prison doesn't mean he should be wasting away in prison.
As for Hope, this isn't her idea of a good time either, but she's staying the course and trying not to fall apart for Liam's sake. She also has to keep it together for her kids, so she puts on her smile and heads to the prison with Steffy where they are going to be as positive as possible. Liam, being Liam, will probably fall apart the second he sees them. Stay tuned to The Bold and the Beautiful weekdays to see how this story plays out.