GH Comings And Goings: A Villain Lives, A Character SORAS And A New Old Nurse Appears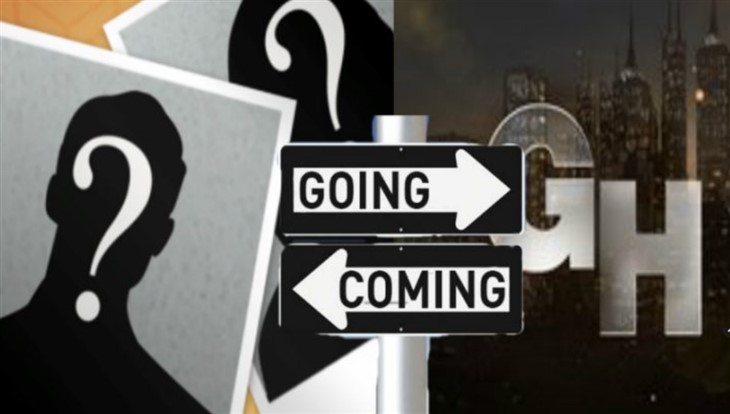 General Hospital (GH) spoilers for the week of August 30, 2021 tease that nothing will ever again be the same in Port Charles, New York. That's because one dead meanie is actually alive and another dead character is alive, too—what are the odds?!
Peter August (Wes Ramsey) is tormenting Nina Reeves (Cynthia Watros) in Nixon Falls and Drew Cain (Cameron Mathison) is tormenting himself in a dingy prison. But that's not all the news fit to share, let's get caught up on all the comings and goings to know about GH fans!
General Hospital Spoilers – The week of August 30, 2021 Brings Back A Nurse
Actress Phoebe Kuhlman is now portraying the character Chloe Jennings. Kimberly J. Brown played fake Nurse Jennings until the character fell into a hole in the ground and was presumably left there.
Chloe debuted last week when fans saw her fake rat-out Drew Cain. He convinced her to turn him in to the unwashed guards watching over them, and for that they could now have a chance to escape to freedom and go back to Port Chuck.
GH Spoilers – The week Of August 30, 2021 Shows That Scorpio Is Back
Where has Robert Scorpio (Tristan Rogers) been? He was in the thick of things when Peter August was tormenting the town and for a brief second it looked like he and Liesl Obrecht (Kathleen Gati) might have had a future.
Robert Scorpio will soon be back in action as his portrayer tweeted out that it is "positive" that fans will be seeing him once again.
General Hospital Spoilers – The week Of August 30, 2021 Has A SORAS'd Character To Report
Olivia Quartermaine's (Lisa LoCicero) son Leo has rapidly aged and is now being played by Easton Rocket Sweda. The character was last played by Aaron Bradshaw.
GH Spoilers – The week of August 30, 2021 Brings News Of A Fiend's Return
We saved the best for last–Peter August (Wes Ramsey) is baaack. This throws all kinds of shade on GH aces Hamilton Finn (Michael Easton) and Elizabeth Webber (Rebecca Herbst) who declared him dead, left him in a freezer, and have been agog ever since finding his corpse disappeared.
There are all sorts of questions that need to be answered, starting with how the heck did Peter achieve immortality. For now he is on to Nina's ruse about Smike (Maurice Benard) and in exchange it could cost him a date with the devil if Obrecht has her way.
Be sure to catch up on everything happening with GH right now. Come back here often for General Hospital spoilers, news, and updates.