General Hospital (GH) News: Kirsten Storms Updates Her Condition After Brain Surgery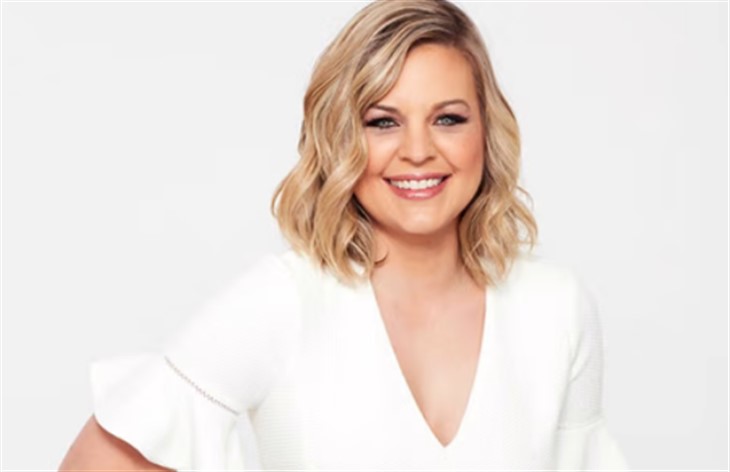 General Hospital (GH) star Kirsten Storms shocked the soap world ago when she took to Instagram Stories and announced she was recovering from brain surgery. Storms had been suffering from debilitating neck pain and migraines, so she went for an MRI and a large fluid-filled cyst was found on her brain that had to be removed.
General Hospital News – Kirsten Storms Is Recovering Well
On Monday, Storms revealed that she was getting ready to soon have her stitches removed, which is a sign that she is on her way to recovery. There has been no word as of yet as to whether Maxie will be written out of the storyline or if she'd be replaced. Five years ago, actress Molly Burnett (ex-Melanie, Days of Our Lives) took over for Storms when she had to take a leave of absence from the show. During another leave of absence years earlier, Jen Lilley (ex-Theresa, Days of Our Lives) played Maxie.
GH News – Star Kirsten Storms And Her Health Issues
Storms revealed a few days after her surgery that she had been having health issues for years and had been on various medications. She thought her symptoms were a result of that and had been ignoring them. Thankfully, she finally decided to stop ignoring her problems, which resulted in a necessary surgery.
After she returned home from the hospital, she told fans that former co-star and current best friend, Emme Rylan, was taking care of her until a home nurse could be sent over.
General Hospital News – As Kirsten Storms explained:
"I spent the last few years having random health issues that I disregarded as side effects to my medications or just something I was experiencing due to age. When I went to get an MRI for some severe neck pain I have been experiencing for the last few months (I assumed this neck pain was also causing my frequent "migraines") my amazingly thorough orthopedist ordered an MRI of my head just to be on the "safe side" – even though that isn't his area of expertise. Truly a great doctor.
"That's when we stumbled upon a rather large, very full of fluid, cyst that was attached to the lower portion of the brain. I feel very fortunate that my situation wasn't more serious and that I had a wonderful neurosurgeon who immediately knew how to fix it. I'm not gonna lie, brain surgery had me nervous, but I'm immensely thankful to my family, friends, and incredible "work family" who have been supportive, kind, and loving during a time when I've been feeling a lot of emotions. Work is a great place to be every day and for the 2 months leading up to my surgery, I found a lot of comfort being around the people I've worked beside for so many years. I'm excited to get back to it after my recovery. (Yes, they shaved a portion of my head, so please no comments if you don't like my hair. It's temporary.)
"Again, thank you to everyone for sending positive vibes my way. It's not gone unnoticed"
Be sure to catch up on everything happening with GH right now. Come back here often for General Hospital spoilers, news, and updates.