EastEnders Spoilers: Martin Finds Support As He Continues To Struggle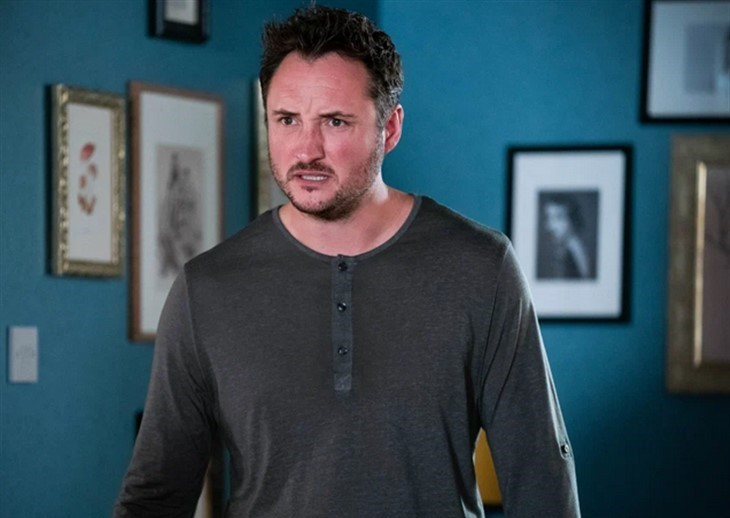 EastEnders spoilers hint that there will be some support coming Martin's way. Martin has been struggling recently after finding out that his wife was not the person he thought she was. As viewers know, Ruby lied about Stacey pushing her down the stairs causing her miscarriage. When in reality, she had originally lied about being pregnant and then lied about the cause of her miscarriage which had taken place before her fight with Stacey. This lead to Stacey being put in prison for pushing her down the stairs. When Martin learned that she had deceived him in many ways, he could not believe and their relationship took a turn for the worse.
EastEnders Spoilers -Martin Fowler And Ruby Allen Break Up
When Martin confronted her, she admitted to everything including turning Jean into the police by giving a tip about the weed that was sold. However, it seems the two would be interrupted as Jean identified that Ruby was the one who sold the weed that had been grown. So the police showed up and with the evidence, they found made the arrest of Ruby right then and there. Ruby was devastated to learn that Martin would not help her even though he knew the truth about what had happened. However, she would have the last laugh as she filed for divorce and began to sell the house even leaving Dotty to take care of everything including running her business as well.
EastEnders Spoilers – Martin Fowler Gets Support
In upcoming episodes, Martin Fowler will continue to have a tough time as the week continues. However, he will gain support from Nancy Carter who will push him to request his stall back but instead is offered another position by Peter Beale. He goes on to rant to Nancy when Peter calls him into work on a day that he wanted to take his daughter, Hope, out for the day. Sharon Watts jumps in with words of wisdom saying that he is doing what he needs to do for his family. He runs into trouble later on as Petter comes to the chippy. While he is looking away, Zack Hudson breaks his tablet. When Peter sees that the tablet is busted, he sees red and points the finger at Martin and Zack. Will this land Martin in more hot water?
Be sure to catch up on everything happening with BBC right now. Come back here often for Eastenders spoilers, news, and updates.