Days of Our Lives Spoilers: 'MarDevil' Unleashed, 'Very Real' Death on Halloween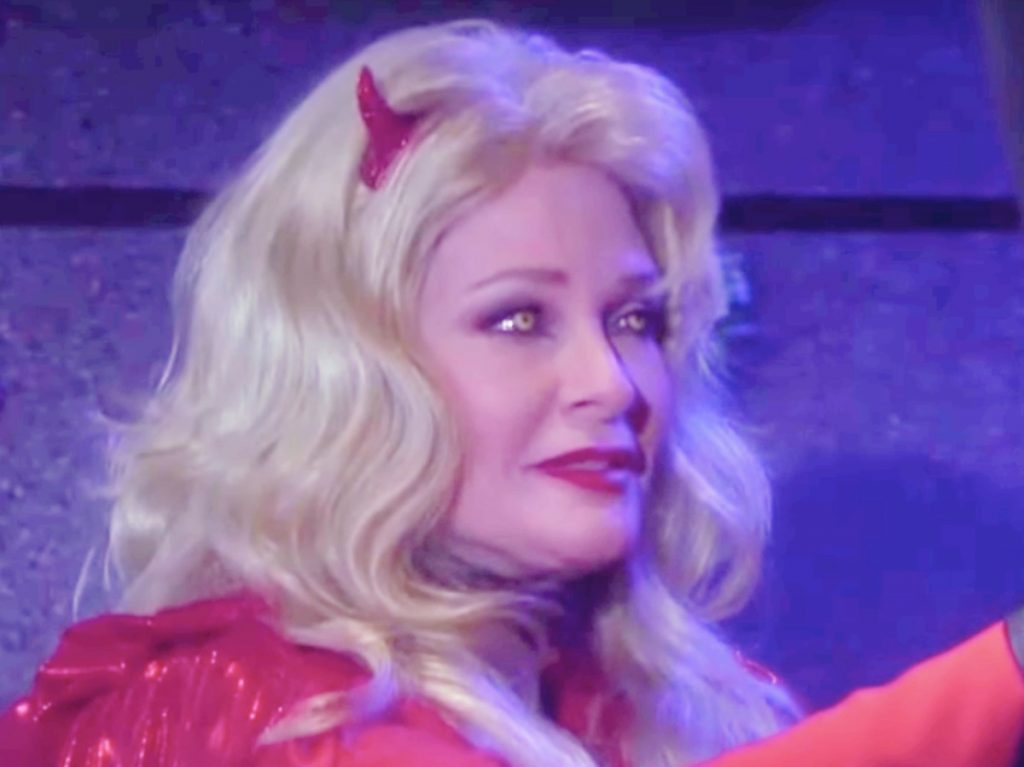 Days of Our Lives (DOOL) spoilers reveal that Marlena Evans (Deidre Hall) is unleashed on Halloween. Determined to spread as much misery and chaos as possible, the devil terrorizes Salem. However, what happens isn't a dream like previous Halloween episodes. The stakes are high with dangerous consequences that are very real.
How Halloween 2021 is Different
DOOL spoilers reveal that for the past few years, viewers have been given April Fool's and Halloween specials. On these episodes, not everything that airs actually happens in Salem. Most of the time, a character is having a dream, fantasy or hallucination. However, it's different in 2021 due to the devil being in Salem.
DOOL Spoilers: Marlena Evans Unleashed
Head writer Ron Carlivati spoke to Soap Opera Digest about the special Halloween episode and how the devil takes part in it. The scribe teased to the magazine that Marlena Evans is unleashed – or, shall we say, the devil is unleashed. With everyone in costume and trying to spook everyone, nobody would know that Marlena is really the devil.
High Stakes and Dangerous Consequences
Days of Our Lives spoilers reveal that unlike previous Halloween episodes, the stakes are higher. The devil won't hold back when terrorizing the town of Salem. One thing that happens is several dead villains are resurrected. Some of these include Charlie Dale (Mike Manning), Nick Fallon (Blake Berris) and Deimos Kiriakis (Vincent Irizarry).
However, this isn't an optical illusion, they are not part of any dream sequence or fantasy. They aren't even a hallucination. Carlivati explained that is what makes this Halloween so dark and dangerous.
Days of Our Lives Spoilers: Death is Very Real
The head writer said that in the past, if a character died in a Halloween episode, fans knew it wasn't a real death. That they could watch the soap the next day and that character would still be alive and well. However, that is not the case this time around.
"… there is a real danger to whatever 'MarDevil' is unleashing and what is really happening. And it raises the stakes of the whole thing. You know in some fantasy episode, if somebody killed Steve [Johnson, played by Stephen Nichols] that he's going to be alive at the end. But whatever happens now is really happening. This is not the devil creating an illusion. This is not the devil messing with people's minds. This is the devil really doing something that would have real consequences for people in Salem."
Do you believe that someone will die on Halloween and if so, which character could it be? Will Marlena be saved from possession only to realize that she's guilty of murder? We will have to keep watching the NBC soap to find out.
Be sure to catch up on everything happening with DOOL now. Come back often for Days of Our Lives spoilers, news and updates.