90 Day Fiancé Yara Zaya Rejects Gwen's Pushy Motherly Mentoring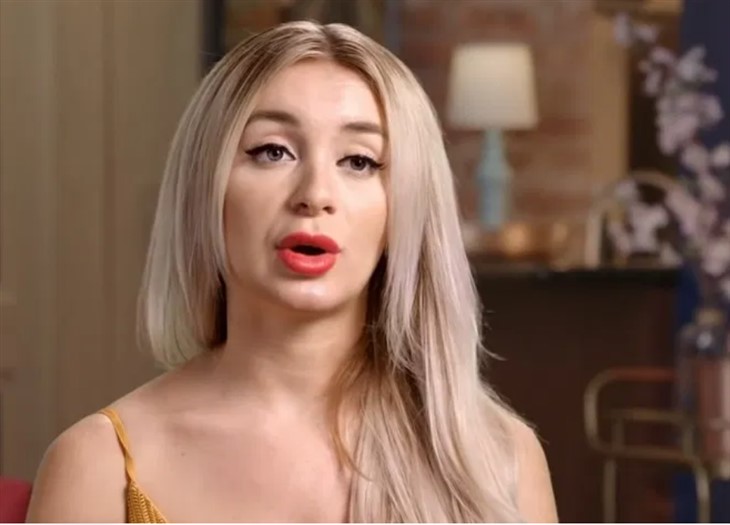 90 Day Fiancé star Yara Zaya stands for doing what she wants to raise her and Jovi Dufren's daughter, Mylah, and not willing to do what mother-in-law Gwen suggests her to. "She's always too pushy in telling me what to do," Yara said in a confessional.
90 Day Fiancé Spoilers – Motherly Maternal Love
On Sunday, May 9, episode of "90 Day Fiancé: Happily Ever After?" the Ukrainian native Yara asked her husband Jovi if did he call his mother to come over and tell them what to do.
Jovi, while caressing his child on his chest, answered that she can be honest with Gwen and tell her straight she doesn't "want to hear what she has to say."
"I want her help, but I don't want her to tell me what to do," replied Yara.
Yara described her relationship to mother-in-law as "so much good" but she's hesitant if Jovi's mom trusts her as a new mom yet as she's pushy and tells her what to do to ensure things are done right. Yara believes this is rooted in their cultural differences: "I think she has, maybe, some thinking about different cultures or different mentalities," Yara explained in a confessional.
Gwen has never been away outside of the U.S. including Europe, and with this Gwen might be scared of the different way Yara is raising her child, Mylah, as Yara notes.
"I appreciate Gwen's opinions, but I will do whatever I want as a parent," Yara persisted.
A Rude Awakening
The husband, Jovi, hopes that things between her wife and mother will get better soon.
"Yara's first reception of all this is, 'F–k off, don't tell me how to raise my kid.' Even to me," the Louisiana native said, who's not excluded from Yara's know-it-all confidence.
He hopes that someday Yara will warm up and rely on Gwen, especially that soon he'll be leaving her wife and baby alone for two months. "I know when I leave for work, it's gonna be a rude awakening for her. She's gonna be like, 'Oh, s–t, I really need help. I just didn't realize,'" Jovi confidently said.
TLC 90 Day Fiancé-Before The 90 Days Spoilers: Geoffrey Paschel Talks Remaining Positive In Challenging Times #90DayFiancehttps://t.co/dIwLog6vVc

— SOS/CTS/HH (@SoapOperaSpy) July 5, 2020
TLC 90 Day Fiancé Spoilers – Started With The Wrong Foot
Yara and Gwen's relationship toward each other is one of the many things viewers have kept tracked. Gwen was criticized for her stereotyping of Yara.
When Yara got to meet Jovi's parents in the show's previous season, Jovi started by telling his parents Yara's dream was to come to America even before they have met, but Yara altered the jovial atmosphere when she said it wasn't her dream. Jovi insisted: "Because everybody from Ukraine wants to come to America." and Gwen agreed to Jovi and faced her husband while saying many Ukrainian women actually marry an American man just to get there.
Yara was praised by viewers for standing: "I don't like that so much hearing because it's about my country. It's kind of (the) same stereotypes like many people think that Americans are so stupid."
Although Gwen and Yara have started on the wrong foot, their connection has grown when Gwen supported Yara throughout her wedding. Viewers have even commended her as one of the franchise's best mother-in-law for reprimanding Jovi to man up, treat Yara right, and make her happy.