90 Day Fiancé: Molly Hopkins Has New Look And New Man?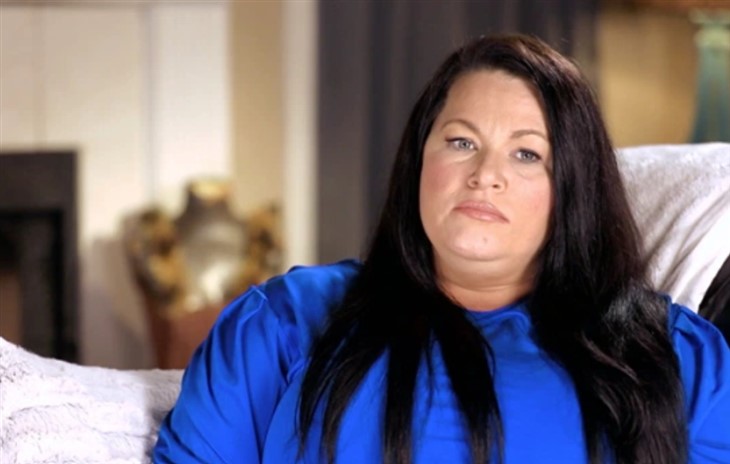 Meta-tag: 90 Day Fiancé star Molly has posted an almost unrecognizable image, while posing with a man who isn't Kelly.
Fans are wondering what is going on, after Molly Hopkins posted an image where she is almost unrecognizable. Admittedly, she looks gorgeous, but 90 Day Fiancé fans want to know who the man is that she is posing with in that image. It certainly isn't her Brooklyn cop, Kelly, so who is he?
TLC 90 Day Fiancé Spoilers – Star Molly Hopkins Stuns Fans With Makeover
As we all know, 90 Day Fiancé stars love to do makeovers – whether its full-on plastic surgery or just hair color, they are always experimenting. It seems Molly Hopkins is also trying out a new look, after she posted a stunning image to her Instagram.
While her new hair color and obvious weight loss is impressive, fans want to know who on Earth the man is she is posing with. Has she split from Kelly and gotten herself a new hunk? Fans have met Molly's beau, Kelly, through 90 Day: The Single Life and it certainly isn't him in her latest post.
Meanwhile, Molly has been on a weight loss journey for a couple of months now, following a special diet and using weight loss products to keep her gut healthy. The diet certainly does appear to be working as Molly now looks healthy and radiant. Since Molly started her relationship with Kelly, she certainly looks happier both on the TV screen and on social media. It is also great to see how well Molly's daughters get on with Kelly and he looks like he is the real deal.
TLC 90 Day Fiancé Spoilers – Who Is This Man?
Knowing how well her relationship is going, fans were shocked to see Molly's new Instagram post, revealing not only her amazing makeover, but also a different man. In the image, her face is much slimmer and she has a definite glow about her. Also, she has either dyed her hair blond, or is wearing a curly wig, plus some fancy oversized sunglasses. Have a look at the image below and you will see she looks like a different person.
https://www.instagram.com/p/CQy0ym2MMVc/
Many fans didn't recognize Molly, with one writing, "Lol thought it was darcey," referring to fellow cast member, Darcey Silva. Another commented, writing "Doesn't look like Molly," while another at first thought she was Khloe Kardashian. Most fans agreed that Hopkins is beautiful with her new blond look and careful makeup.
However, the biggest shock was the man accompanying Molly in the image. It was obviously not Kelly, so one wrote, "Wait what? She got a new man?" However, fans should be relieved to know that the guy is a friend of Molly and a makeup artist, Nat Brown, who has obviously been helping with her new stunning look.
What do you think of Molly's new look, readers? Sound off in the comments below!
Be sure to catch up on everything happening with 90 Day Fiance right now. Come back here often for 90 Day Fiance spoilers, news, and updates.