TLC '90 Day Fiancé-Happily Ever After' Spoilers: Andrei's Moldovan Men Friends Call Him Out For Being A Housewife!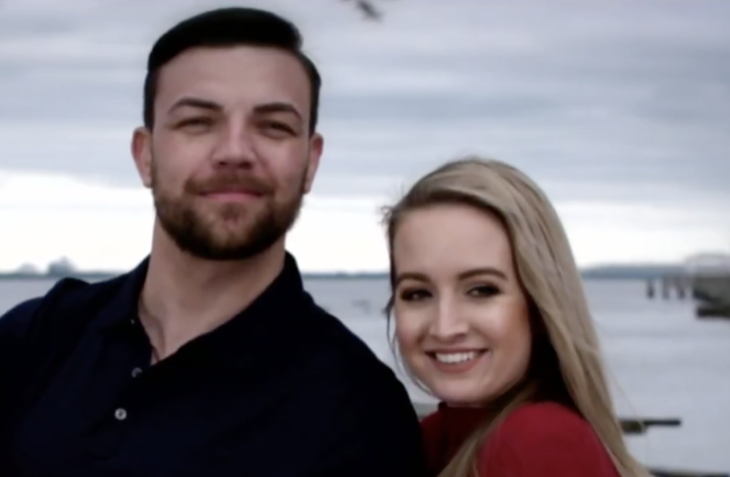 TLC's "90 Day Fiancé-Happily Ever After?" star Andrei Castravet found himself being called out for being a "housewife" by his Moldovan men friends for "getting soft" in America in the most recent episode, which aired on Sunday, July 12th.
Andrei Takes Care Of Eleanor While Elizabeth Works
As viewers know, Andrei has not been able to obtain successful gainful employment while in the United States, although he did work for Elizabeth's father Chuck for a short time. He displayed an over-the-top male chauvinist attitude which brought an accusation from Elizabeth of being an "alpha male", a term usually used when describing packs or groups of animals, not human beings!
For instance, male lions will fight each other over which one is head of the pride of lions, and the winner is the "alpha male". Elizabeth herself, as well as some of Andrei's friends, called him out for staying home and taking care of their baby, Eleanor, and the house while Elizabeth works outside the home.
…She went there #90DayFiance pic.twitter.com/3BU6YkturX

— 90DayFiance (@90DayFiance) July 13, 2020
In Sunday's episode, Andrei had gotten a bit over the top with his attitude since they were in his home country of Moldova for their second wedding. Viewers will recall from previous episodes that Andrei had pretty much forced Elizabeth to ask her father to pay for the wedding since they didn't have the money on their own. In America, the bride's father frequently pays for his daughter's wedding – the first time! Nothing in American custom prescribes he should pay for any additional weddings, especially not when the groom is the same one as in the first!
Andrei And Elizabeth Argued Over Moldovan Customs At Breakfast And Later Went To Visit His Friends
Andrei and Elizabeth started the day arguing at his parents' house where they were having breakfast with his father, his mother Vaslisa, and his brother Radu and his wife and baby. Elizabeth noted the huge production that breakfast was and asked if Vaslisa always made such a huge breakfast, and she had acknowledged that she did but made it nicer when they had guests.
Elizabeth took concern that it would be tiring for her and Andrei had interjected it is normal for Moldovan women to not rest and be working all the time. Elizabeth took exception to that comment. Later, they went to visit some of Andrei's friends and she asked if she would be able to participate in their conversations since she does not speak or understand much Romanian, which is their native language. Andrei again put his foot in his mouth by sarcastically asking if she was trying to be a feminist now and if she needed a podium!
Good andrei friends call him out!!!! #90DayFiance pic.twitter.com/VpwK2iMT8B

— Alexis Woodward (@_Alexis_Anne_) July 13, 2020
However, his sarcasm failed to impress his friends, one of whom, his best friend Marcel said that Andrei had changed while living in America, and not for the better, because it is the tradition for Moldovan men to provide for their family and that he once had been a hardworking man. Another friend teased him about being a "housewife" and that it wasn't right that he was not working at a full-time job and being a stay at home father in America. Marcel didn't like Andrei's "going soft".
Stay tuned to "90 Day Fiancé-Happily Ever After?" on TLC, and check back frequently for all the latest news and gossip about all your fave "90 Day Fiancé" shows and stars!