The Bold and the Beautiful News: Scott Clifton Is Keeping Things In The 'Feline' Family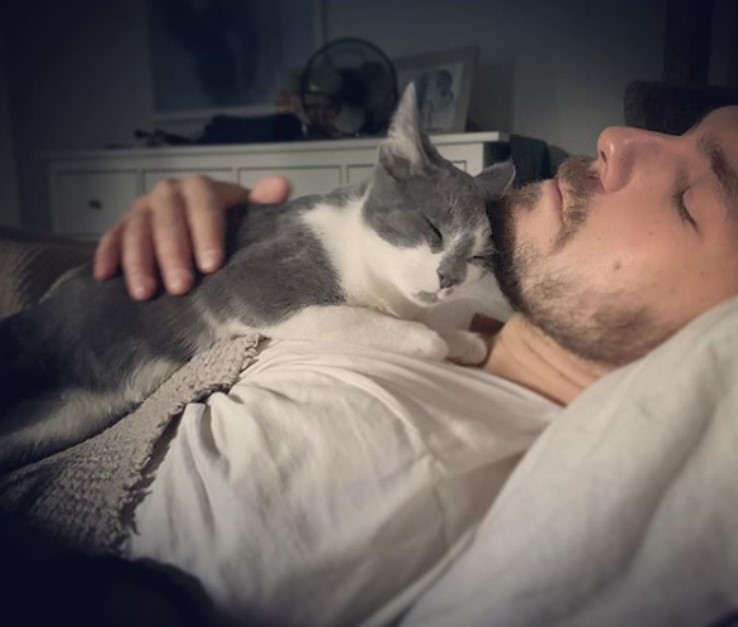 The Bold and the Beautiful star Scott Clifton has one very 'feline' family. The actor, who is best known for his role as Liam Spencer on the hit CBS soap, says that when another co-star asked if he could take care of a kitten that he had in his care, he knew what the answer would be right away. Here's what you need to know.
The Bold and the Beautiful News – Scott Clifton Is Keeping Things In The 'Feline' Family
Speaking to Soaps in Depth in a new interview says that while he and his cat Nikki have always been cat lovers, his co-star Don Diamont (Bill Spencer) gave him an interesting proposition that he couldn't refuse. He told the publication in an interview, "it was a tricky situation, so we said, 'Yeah, bring the cat over and we will foster it until we can find someone to adopt it."
Needless to say, it didn't take very long for Scott and Nikki to fall in love with their new feline family member, even though they already have two cats in the family. Actually, make that two cats and a toddler. Talk about a full house, right?
However, Scott points out that Don kept on calling the cat 'she' when in fact it was a male. Either way, Scott says that the cat definitely has as much personality as his co-star. The handsome actor continued, "Don kept calling the cat she. But this cat has so much personality. He's so cool, and cocky and adventurous, so we named him Bill because that's just who he's like. So, he's our kitty, Dollar Bill."
B&B News – Dollar Bill, The Kitty
With that said, Dollar Bill definitely has a lot to live up to as Bill Spencer is most definitely one of the biggest characters in the daytime television world. Let's just hope that Dollar Bill doesn't give the other cats as many problems as Bill does in the fictional town of Los Angeles that he lives in. But then again, you never know!
The Bold and the Beautiful Spoilers: Comings, Goings, and Who's Staying Awhile? #bb #boldandbeautifulhttps://t.co/zhiV2W6lpG

— SOS/CTS/HH (@SoapOperaSpy) March 29, 2020
In the meantime, don't forget to come back right here for all the latest news and updates on all of your favorite soaps including The Young and the Restless, The Bold and the Beautiful, General Hospital and Days of Our Lives.