General Hospital Spoilers: Surprising Partners – Dr. O'Brecht And Spinelli Work To Take Peter Down?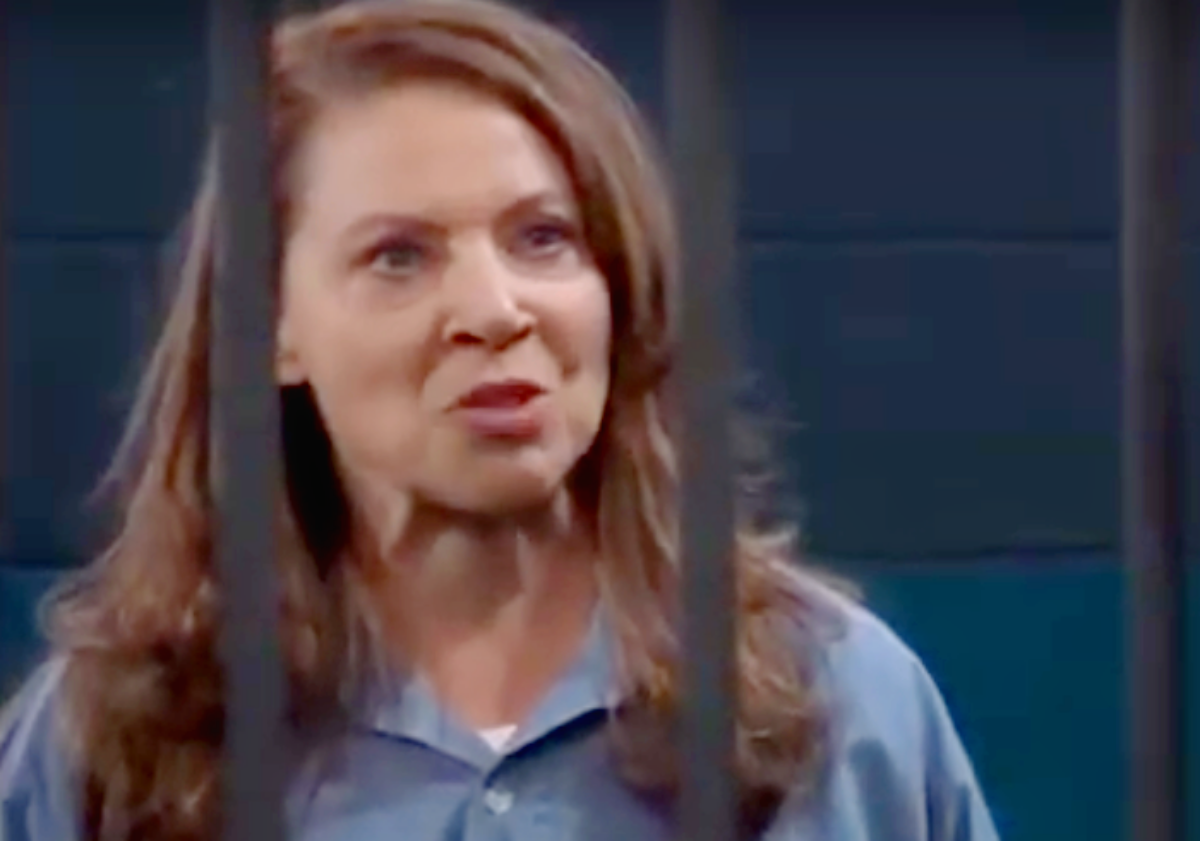 General Hospital (GH) spoilers tease that Dr. Leisl O'Brecht (Kathleen Gati) has very few allies left. Robert Scorpio (Tristan Rogers) believes that Peter August (Wes Ramsey) framed O'Brecht for his own crimes. But Peter has proven to be very good at covering his tracks.
Robert, as the District Attorney, might have his hands tied. But that doesn't mean they don't have other allies. And one person in particular is very invested in seeing Peter go down. And that person is Damian Spinelli (Bradford Anderson).
GH Spoilers: Perhaps They Could Pool Their Resources
Peter is currently in a relationship with the mother of Spinelli's daughter. Maxie Jones (Kristen Storms) are getting closer every day and Spinelli worried that for every day that Peter remains free, the danger to Maxie becomes greater. It will destroy Maxie to learn of Peter's guilt, but that would be better than facing life-threatening danger by her association with him. To that end, Spinelli has a vested interest in seeing Peter proven guilty for the crimes he frames Dr. O'Brecht with.
If they work together, perhaps Dr. O'Brecht and Spinelli can get the proof needed to exonerate Dr. O, and implicate Peter. Spinelli is adept at getting evidence as a skilled private investigator. He just may need some guidance where to look. And that's where Dr. O'Brecht comes in. As Cesar Faison's (Anders Hove) former partner-in-crime, Dr. O'Brecht likely knows the ins and out of how Cesar, and therefore Peter, conducted business.
General Hospital Spoilers: Josh Swickard Putting On His Dancing Shoes And Heading To DWTS? #GH #GH56 #GeneralHospital #ABCSoaps #ABCDaytime #PortCharles #SoapOpera #DaytimeTV #DaytimeDrama #DaytimeSoaps #SoapNews #DaytimeStories #SoapStories https://t.co/Xxfdpevq4X

— SOS/CTS/HH (@SoapOperaSpy) April 10, 2020
General Hospital Spoilers: Peter Was Faison's Son
Although Faison is now dead, Peter would have learned everything he knows about his business from his father. Dr. O'Brecht would also know these things so she would likely be able to tell Spinelli what to look for, and where. But can Spinelli come up with proof in time, before Peter and Maxie exchange wedding vows! That's the last thing Spinelli wants to happen, so teaming up with Dr. O'Brecht may be the most likely way to take Peter down?
Can Spinelli and Dr. O'Brecht work together long enough to achieve a common goal. Can Peter be brought to justice before anyone else gets hurt. Will Maxie and Peter already be married when the truth comes out? Only time will tell, so stay tuned to General Hospital airing weekdays on ABC. And don't forget to check back here regularly for all your General Hospital news, information and spoilers!