Days Of Our Lives Spoilers: Xander And Victor On Edge As The Baby Swap Fallout Continues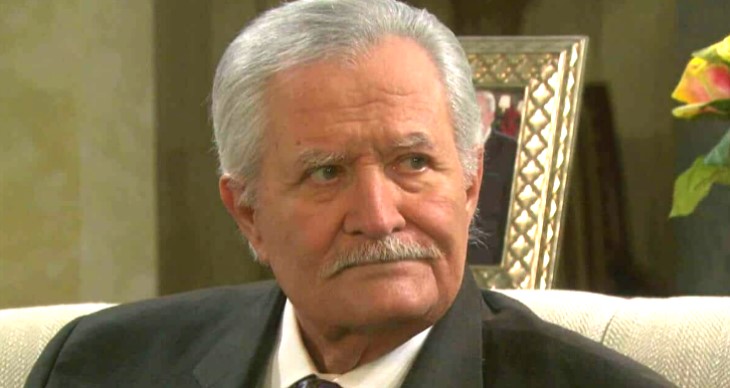 Days of Our Lives (DOOL) spoilers tease that Victor Kiriakis (John Aniston) has a lot to answer for. Victor, as well as his partner in crime, Xander Cook (Paul Telfer), didn't face any consequences for covering up the fact that Maggie Horton (Suzanne Rogers) was most likely responsible for the car accident that took the lives of Adrienne Kiriakis (Judi Evans) and Maggie's newborn granddaughter. But their role in the baby swap will likely have serious consequences!
Days of Our Lives Spoilers – Jail time?
Victor has committed many criminal acts over the years, but he has a team of lawyers that have kept him from facing any real consequences. That may also be the case this time, and he may get lucky enough to have Xander take the fall for everything. But that doesn't mean Victor will get off scot-free. His relationship with his family may be forever ruined.
DOOL Spoilers – Maggie Horton May Leave Victor Kiriakis Once And For All
Victor's wife, Maggie didn't ask to be protected. Victor's actions have caused so much pain, and Maggie will want no part of that. His interference caused Will Horton (Chandler Massey) to believe he caused the accident originally and he spent several months in jail for something that Maggie did. Once Maggie learns the whole truth about Victor's role in the baby swap, it's quite possible that she will leave him for good. Maggie is currently in prison because she took responsibility for the accident by driving drunk. The ironic part of all of this is that it's likely that Maggie wasn't responsible at all, although that hasn't been revealed yet.
Days of Our Lives Spoilers – Brady Black And Victor Kiriakis Are Already At Odds
Victor and his grandson, Brady Black (Eric Martsolf) are already at odds because Victor fired Brady and gave the position of CEO of Titan Industries to Xander. Once the whole truth comes out, and Brady realizes that Victor let Brady and Kristen DiMera (Stacey Haiduk) believe that their baby died, when in fact she is being raised by Sarah Horton (Linsey Godfrey), Brady will likely turn his back on Victor for good.
Days Of Our Lives Spoilers: Justin Worried About Losing Kayla – Would Bonnie Be A Good Mate For Him? #days #DOOL #DaysOfOurLives https://t.co/MwUpTxOJsb

— SOS/CTS/HH (@SoapOperaSpy) April 11, 2020
DOOL Spoilers – What do you think?
Will Victor actually go to prison for the baby swap. Will he get Xander to take the fall? Will he lose Maggie and Brady forever? Only time will tell, so stay tuned to Days of Our Lives airing weekdays on NBC. And don't forget to check back here regularly for all your Days of Our Lives news, information and spoilers!