The Young And The Restless Spoilers: Thursday, June 6 – Adam Plays Hardball – Phyllis Is Abducted – Lola Says Yes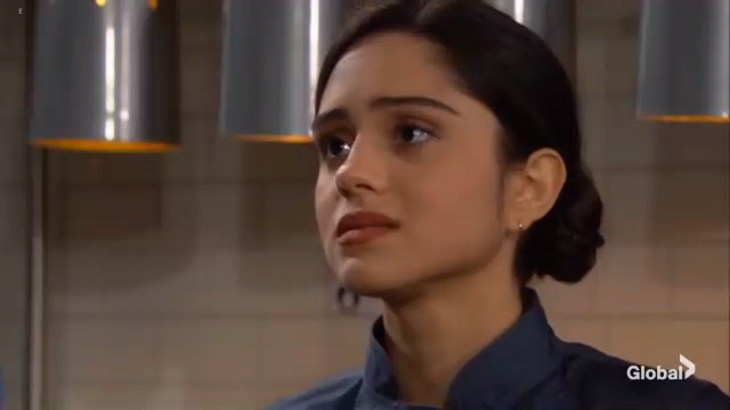 The Young and the Restless (Y&R) spoilers for Thursday, June 6, tease that Phyllis Summers (Gina Tognoni) will agree to hack into Dark Horse for Adam Newman to the tune of $2.5 million, then she'll quickly find out that Nick Newman (Joshua Morrow) has substantial debt. Adam will decide to buy the loan to get leverage that he can use to get Christian Newman (Jamie and Alister Tobias).
Meanwhile, at Crimson Lights, Mariah Copeland (Camryn Grimes) will give Tessa Porter (Cait Fairbanks) a pep talk about her performance later at Society, and Mariah will agree to meet with Devon Hamilton (Bryton James) later on Tessa's behalf.
Next on Y&R, at Society, Nick, Summer Newman (Hunter King), and Jack Abbott (Peter Bergman) will chat. Rey Rosales (Jordi Vilasuso) will track down Nick and summon him for a meeting at Dark Horse. Meanwhile, in the kitchen, Lola Rosales (Sasha Calle) will tell Kyle Abbott (Michael Mealor) that things are happening too fast, and Kyle will feel foolish for proposing in the way that he did.
Y&R Spoilers– Devon Offers Mariah A Job
Back in the main area of the restaurant, Summer and Theo Vanderway (Tyler Johnson) will do shots, and then Summer will go to look for Jack, who is outside talking to Kyle, who upset over his proposal to Lola.
Next on Y&R, Mariah will arrive at Devon's place to advocate for Tessa after what happened between Tessa and Ana Hamilton (Loren Lott). Mariah will also announce that she's leaving GC Buzz, and Devon will offer her a job running Power Communications for Hamilton-Winters. She'll balk, thinking she'd unqualified, but Devon will urge her to take the job.
At Dark Horse, Rey will give Nick intel on Adam, namely that Adam is looking for Chloe Mitchell (Elizabeth Hendrickson), which will stun Nick because she's supposed to be dead. Nick will think that perhaps Adam believes Chloe can lead him to Chelsea Newman (Melissa Claire Egan).
Young And Restless Spoilers– Adam Gives Nick An Ultimatum
Later, Adam will meet up with Nick, and Nick will get the bad news that Adam now "owns him." Nick will ask what Adam wants, and Adam will say that he wants Christian. The men will argue, and Adam will give Nick 24 hours to decide…either Dark Horse or Christian.
Next on Y&R, at Sharon Newman's (Sharon Case) house, Rey will tell her about Adam's search for Chloe. Later, Lola will arrive to talk to Rey about Kyle's marriage proposal. Rey will counsel her to wait, but Lola will decide that she gave Kyle the wrong impression by fleeing and she'll want to go fix the situation.
Meanwhile, at Kyle and Lola's apartment, Kyle will hang a banner saying, "I'm sorry."
Y&R Spoilers– Someone Kidnaps Phyllis!
Back at Society, Tessa will perform, and afterwards Theo will notice that Summer is down. Summer will say that she overheard Kyle say that he proposed to Lola, but she's going to leave marriage to the boring and predictable people.
Lola will arrive home, and she and Kyle will have a heartfelt conversation. Kyle will apologize, and so will Lola, who ultimately will say yes to the proposal. They'll kiss and fall to the couch together.
Meanwhile, Sharon will go to the tack house and find Phyllis on her way out. Sharon will want to know what she's doing there, but Phyllis will quip that she should call her boyfriend, who might be interested by her concern over Adam.
Finally, on Thursday's new episode of Y&R, in her hotel room, Phyllis will look out the window, and a person in all black will overtake her and inject her with some drug.
The Young and the Restless airs weekdays on the CBS network.  Soap Opera Spy is a leading source for everything linked to The Young and the Restless. Check back regularly for Y&R spoilers and news! As always, more detailed Spoilers and Breaking news will appear here on Soap Opera Spy.