Prince Harry And Meghan Markle Finally Find The Perfect Nannie For Archie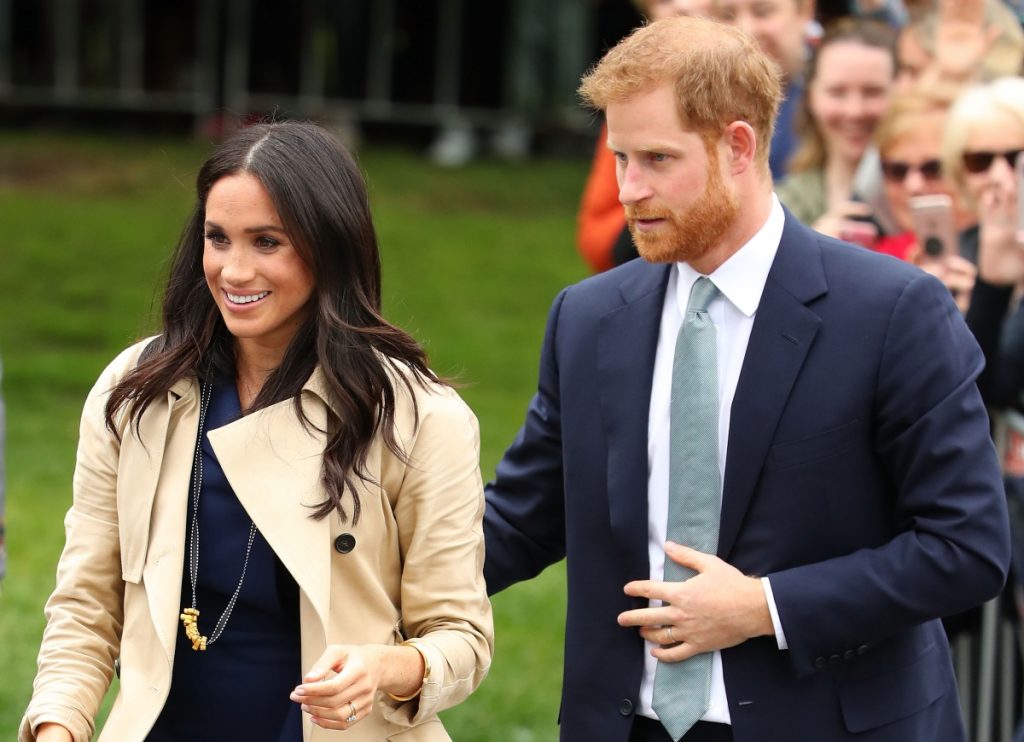 It took a little time, but it looks like Prince Harry and Meghan Markle finally found the right one. There are new reports that say the Duke and Duchess of Sussex are overjoyed with the fact that they've found a nanny that is not only perfect for their son Archie Harrison but for their entire family, too. As a matter of fact, they've been telling their friends that she's a "blessing." Here's what you need to know.
There's A New Nanny In Town!
According to Entertainment Tonight, after going through several rounds of different nannies, Harry and Meghan have found the right one. While there aren't many details available about Meghan's new right-hand woman, we do know that she's already traveled with the Sussexes to the South of France, when she was spotted onboard Elton John's plane. There are also reports that say the nanny plans on accompanying Harry and Meghan on their much-anticipated tour of South Africa later this year.
Lapse In Professional Duties
Sources close to the royal couple say that the first nanny was apparently fired because of her "lapse in professional duties." Meanwhile, the second nanny was actually a night nurse and someone who was only needed for the first few weeks of little Archie's life.
Are Princess Beatrice And Princess Eugenie Jealous Of Zara Tindall? https://t.co/A2K9yYitRW pic.twitter.com/4w8sEYE9CK

— SOS/CTS/HH (@SoapOperaSpy) August 29, 2019
Meghan Markle's Losing Out On Sleep, Too
And even though Meghan has been getting plenty of help from her new nanny and her royal team of handlers over at Frogmore Cottage, that doesn't mean she hasn't been doing any of the work herself. She's been losing out on some sleep herself as she has been nursing little Archie around the clock, too."Meghan's been up in the night nursing, feeding on demand every few hours," royal expert Katie Nicholl said earlier this summer. She added, "Apparently he's a hungry little baby."
No ID On The New Nanny
So far neither Prince Harry nor Meghan Markle has made any comments about their first nanny or their second nanny for that matter. Unlike Prince William and Kate Middleton, the Sussexes want to keep many details about their son Archie's life as private as possible.
In the meantime, keep up with Celebrating the Soaps for all the latest news right here!