Empire Star Jussie Smollett Pleads Not Guilty – Claims He Is Innocent, The Attack Happened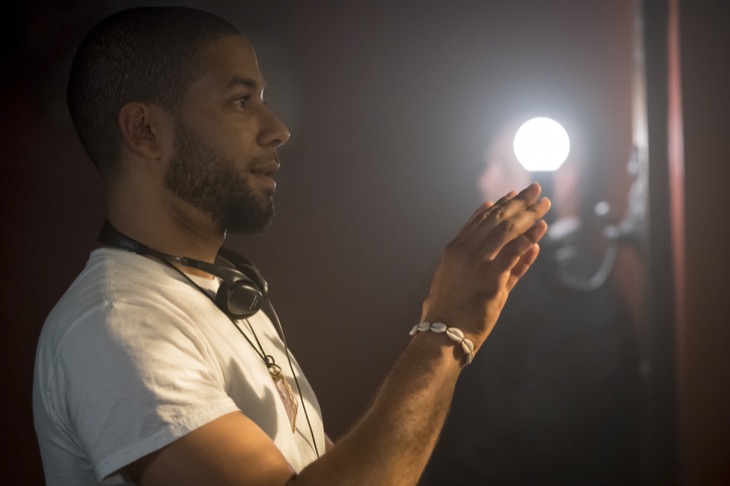 Empire star Jussie Smollet (Jamal Lyon) has pleaded not guilty after he was indicted for allegedly faking a homophobic and racist attack on himself.
Smollett was indicted on 16 felony counts of disorderly conduct for making a false report with the Chicago Police Department. The Empire actor claims that he was attacked by two random men who allegedly tied a noose around his neck, poured bleach on him and shouted racial and homophobic slurs.
According to TMZ, a judge in the case told Jussie Smollett that he needs to be at every court date moving forward and is set to be back in court in April. He's only allowed to travel between Los Angeles and New York for meetings with his lawyers, given that he gives the court 48 hours notice prior to his travel. He also needs to check back in with the court within 24 hours each time he travels back home to Chicago.
JUSSIE SMOLLETT IN COURT: #JussieSmollett arrives at a courthouse in Chicago, to enter his plea over charges accusing him of lying to the police about being the victim of a racist and homophobic attack. pic.twitter.com/l2MNs4H6dp

— The Associated Press (@AP) March 14, 2019
Smollet also claimed in his police statement that the men shouted "This is MAGA country" at him. The actor says that he thinks he was attacked because he is a very vocal critic of President Donald Trump and his administration. It was later reported that the men turned out to be extras that have worked with Jussie Smollett on the set of Empire in the past. Nigerian brothers Olabinjo and Abimbola Osundairo have claimed that Jussie hired them for the stages attack. During an interview with Good Morning America, Smollett maintained that he is innocent.
Now, as far as Jussie Smollett's future on Empire, things aren't looking so good for the actor. As a matter of fact, reports have indicated that his character has been cut from the last two episodes of the current season. What's more, Jussie is not featured in any of the upcoming promos for the midseason premiere. So far the actor himself has not made any comments about his future with the hip hop drama. In the meantime, let us know what you think by leaving us your comments and thoughts below.
And as always, come back to Hollywood Hiccups for all the latest news, updates and spoilers right here.