'Days of Our Lives' Spoilers Monday, April 8: Rafe Agrees to Raise Baby David – Ted Urges Hope to Dump Rafe – Jennifer's Meltdown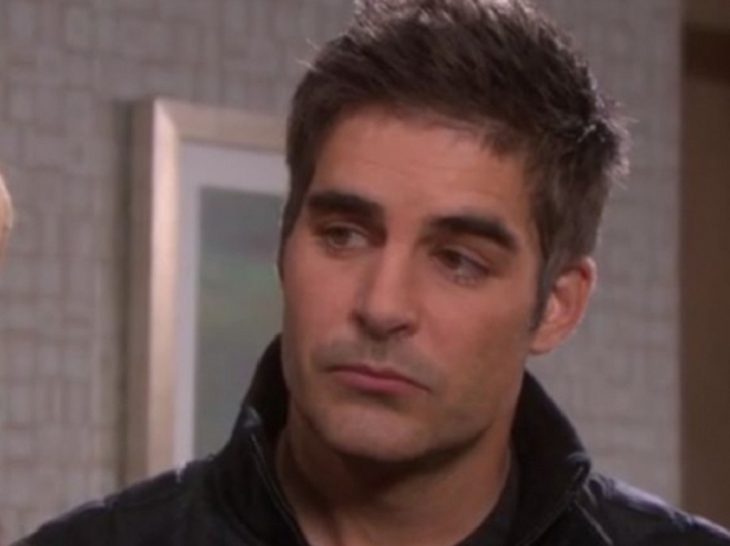 "Days of Our Lives" spoilers for Monday, April 8, tease that Rafe Hernandez (Galen Gering) will seek answers from Jordan Ridgeway (Chrishell Hartley). There was no father listed on the birth certificate, so Rafe will wonder who David's bio dad is.
Unfortunately, Jordan will stay tight-lipped about his identity. She'll argue that she doesn't want this man in David's life, so Rafe will eventually leave it at that.
Since there's no one else to care for David, Jordan will deliver a heartfelt plea. She'll beg Rafe to be David's guardian, so he'll ultimately cave in. "Days of Our Lives" spoilers say Rafe will vow to take care of David and give him the good home he deserves.
Days Of Our Lives Spoilers – Ted Laurent Will Rev Up His Efforts
He won't want Jordan to fret, so she'll hug her ex and offer her gratitude. Now all Jordan has to worry about is her recovery at Bayview.
Other "Days" spoilers state that Ted Laurent (Gilles Marini) will rev up his efforts to woo Hope Hernandez (Kristian Alfonso). He just planted a steamy kiss, so he'll build on that momentum this Monday. Ted will assure Hope that his love for her is very real. He'll encourage her to leave her marriage to Rafe behind and build a life with him instead.
Hope won't immediately shut Ted down, so he'll sense that he has a chance. "Days of Our Lives" spoilers say Ted will give Hope the time she needs. He'll promise to wait until she can accept her feelings and let this happen. Ted is clearly quite smitten, so he'll do whatever it takes to win Hope over.
LOVE DAYS OF OUR LIVES? SIGN UP FOR OUR DOOL NEWSLETTER!
Days Of Our Lives Spoilers – Jack Deveraux Sticks With Eve Donovan's Plan
Meanwhile, Jennifer Horton (Melissa Reeves) will wonder what in the world's going on. Eve Donovan (Kassie DePaiva) and Jack Deveraux's (Matthew Ashford) marriage announcement was the last thing she expected at DOOL's big rally. Even Eve herself didn't know she'd be announcing it until technical difficulties caused a change of plans!
Days Of Our Lives Stacy Haiduk Returns As Kristen DiMera https://t.co/JUFeXwmUWn pic.twitter.com/4u4tHbzKPC

— SOS/CTS/HH (@SoapOperaSpy) April 5, 2019
Jenn will flip out over this huge news, but Jack will back up his bride-to-be. He has no choice now that their impending nuptials are creating campaign buzz. Of course, that won't stop Jennifer from trying to sabotage the ceremony in the week ahead!
We'll give you updates as other "Days" details and rumors emerge. Stick with DOOL and don't forget to check Soap Opera Spy often for the latest "Days of Our Lives" spoilers, rumors, updates and news.
As always, more detailed spoilers and a full collection of pictures for the week in question will appear here on Soap Opera Spy, when there could be more clues and hints over exactly what's going on.
Days of Our Lives airs weekdays on the NBC network.
Read more news, spoilers, and gossip on our Days Of Our Lives homepage
Want up-to-the-minute soaps news, spoilers, and gossip on your social feeds? Just hit 'Like' on our Soap Opera Spy Facebook page and 'Follow' on our @soapoperaspy.