Who doesn't love weddings?  We particularly love The Young and The Restless weddings!  Here are some photos of iconic weddings on our daytime drama Y&R over the years.  Join us as we take a trip down memory lane and enjoy some of our favorite iconic weddings – and if you want to see more photos of our favorite 'Y&R' characters saying their "I Do's" – then head over to the official CBS website.  
Victor (Eric Braeden) and Nikki Newman (Melody Thomas Scott) married for the 4th time in 2013.  
The late and great Katherine Chancellor (Jeanne Cooper) officiated Amber (Adrienne Frantz) and Daniel's (Michael Graziadei) wedding.
Batty Gloria (Judith Chapman) and her hubby Jeffrey (Ted Shackelford) got married in Las Vegas with Little Richard.
John (Jerry Douglas) and Jill (Jess Walton)'s wedding was beautiful – but their relationship was not without its problems.
Everyone always seems to forget about the time Sharon Newman (Sharon Case) married Jack Abbott (Peter Bergman).
Victoria Newman (Amelia Heinle) and Brad Carlton (Don Diamont) used to be on of our favorite super couples.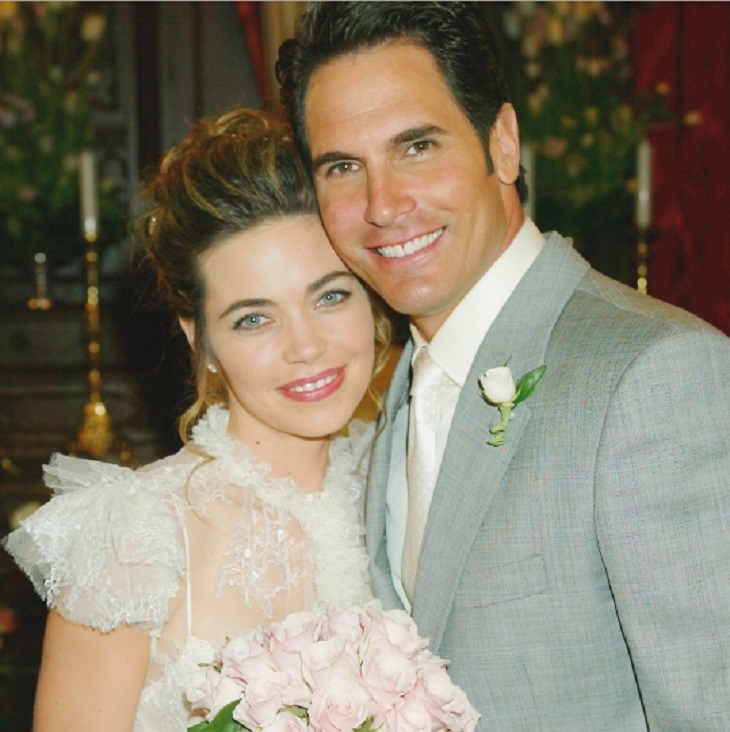 So 'Y&R' fans, what was your favorite wedding so far on the CBS soap opera?  If you want to see more classic 'The Young And The Restless' wedding photos, you can head over CBS's website and don't forget to check Soap Opera Spy for all of your 'Y&R' spoilers, news, and updates.
Share your thoughts in the Comments section below, on our Facebook Page,  join our Facebook Group