'The Bold and the Beautiful' Spoilers: Ridge Makes a Confession – Bill and Rick Debate Brooke's Love Life – Sally Defends Her Spectra Plans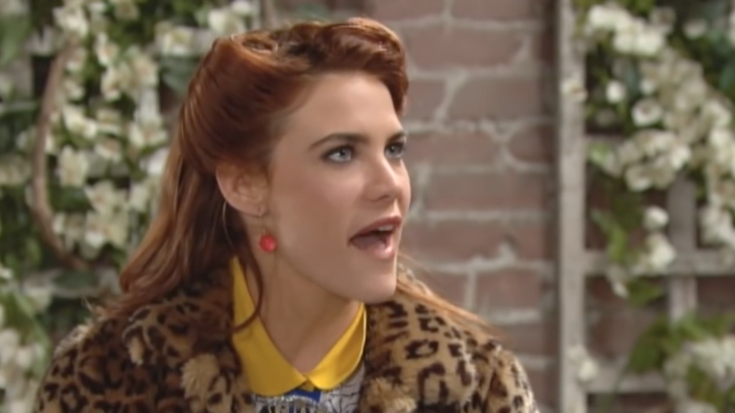 "The Bold and the Beautiful" spoilers for Monday, February 6, tease that Bill (Don Diamont) will gripe about losing Brooke (Katherine Kelly Lang). He won't feel like it was right for Ridge (Thorsten Kaye) and RJ (Anthony Turpel) to get in the way of true love. Bill will be convinced that he'd be married to Brooke right now if they hadn't ganged up on her.
B&B spoilers say Bill will think Brooke's decision was based on nothing more than a guilt trip. He'll believe Brooke is going to see the light soon. Rick (Jacob Young) will listen to Bill's complaints and he may agree that Ridge isn't the ideal man for his mother.
Nevertheless, Rick knows Brooke is capable of making her own choices. She picked Ridge and Rick may think Bill should respect her enough to walk away. Meanwhile, Ridge's news could certainly cause major doubts for Brooke. She just confronted him about the secret he's keeping and it looks like he's about to tell her the truth.
Related: Preview Video Monday, February 6
"The Bold and the Beautiful" spoilers state that Ridge will make a stunning confession in Monday's B&B episode. He'll explain what happened in San Francisco and Brooke will have to make sense of it all. She'll probably be more confused than ever about the nature of Ridge and Quinn's relationship.
Brooke may be overwhelmed by how complicated everything is getting. When she chats with Bill later, he'll suggest that he has a way to simplify things for her. Bill will argue that Ridge doesn't appreciate her. He'll insist that he would never take Brooke for granted like that. Bill will once again urge Brooke to follow her heart.
There's a good chance Bill and Brooke will end up back together down the road, but it's doubtful that she'll make that decision now. There's still plenty of drama that has to play out first. Elsewhere, Sally (Courtney Hope) will make a passionate speech about the future of Spectra Fashions. She's prepared to take the fashion world by storm.
Related: Thomas Fed Up Enough To Leave Forrester – Bill Waits For Ridge To Lose Brooke Once Again
It seems Thomas (Pierson Fode) will be a bit skeptical about Sally's ability to make it happen, but she won't let him discourage her dreams. "The Bold and the Beautiful" sneak peek shows Sally saying, "A new day is dawning and the sun is shining brightly. Spectra is roaring back and the entire fashion industry is going to stand up and take notice."
Sally is obviously ready to rock and roll. We'll give you updates as other details and rumors come in. Stay tuned and don't forget to check Soap Opera Spy often for the latest "Bold and the Beautiful" spoilers, rumors, updates and news.
Share your thoughts in the Comments section below, on our Facebook Page,  follow our Twitter Account or Head over to our Facebook Group To Talk Soaps Daily