'General Hospital' RUMOR: Julian Jerome Fakes His Own Death, Skips Town?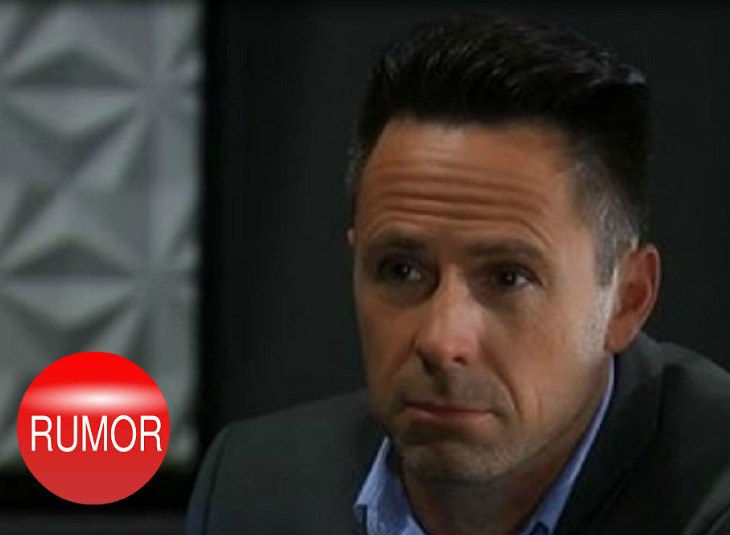 Rumors and speculation are swirling regarding General Hospital's suave mobster Julian Jerome (William DeVry). For the last few weeks a very solemn Julian has been seeking out family and loved ones in a thinly veiled attempt to seemingly put his affairs in order.
Affiliate links included below. Thanks for your support!
It started with the love of Julian's life, his ex-wife legal eagle Alexis Davis (Nancy Lee Grahn). Julian entrusted Alexis with a safe deposit box key, with instructions for the box to be opened in the event of something happening to him.
Related: Laura Missing – Julian Freaks At Liz – Jason and Franco Face-Off – Robin Having Baby Boy
Ms. Davis was also advised that she would not be able to open the box prematurely as there are directives in place to block such a move.
Next up was a conversation with Alexis and Julian's daughter private detective Samantha Morgan (Kelly Monaco). Although not really interested in hearing anything from the father she believes tried to murder her mother.
Sam did sense that Julian seemed to be in fear of some impending doom. She quickly relayed this info to her husband former Corinthos mob enforcer Jason Morgan (Billy Miller). After a similar conversation with Mr. Jerome, Jason came away with the same feelings.
Olivia Falconeri (Lisa LoCicero), the mother to Julian's baby son Leo, was presented with Julian's last will and testament that documented provisions for young Leo. Including the awarding of the bulk of Julian's wealth.
Dr. Lucas Jones (Ryan Carnes) was the next to be visited by his bio-dad Julian. Originally reluctant to speak to the father he holds in contempt, Lucas was given a letter by Julian to be opened upon something befalling the elder Jerome. Dr. Jones flashed a temporary concern, which quickly turned to anger over perceived lies and manipulation.
Rounding out his visitations, Julian stopped by the Port Charles city jail to see his falsely incarcerated sister Ava Jerome (Maura West). Ms. Jerome implored her older brother to clear her of the charge of planting the car bomb that killed her former paramour, young Morgan Corinthos (Bryan Craig).
The evidence against Ava consists of a recording of Julian lamenting the sister who has been behind the attempt on his life that led to the death of Morgan. Also a picture of Julian speaking to the sister in question that showed a shock of blonde hair but not the face of the person. Leading the police to arrest Ava who's blonde hair seemed to seal her fate along with other falsified evidence.
Ava begging her brother to clear her almost succeeded, as Julian appeared ready to tell Ava the truth. That their long thought dead sister Olivia Jerome (Tonja Walker) did not die decades ago at the hands of Julian but somehow survived to return to Port Charles and exact her revenge on her brother and a host of others.
As Julian was about to share with Ava that Olivia was indeed the cause of the various nefarious deeds that Julian has been responsible for, including trying to kill Alexis. He received a text showing that Sam was in the hands of Olivia at that very moment. Julian then changed his mind about sharing the shocking news with Ava.
Could Julian be ready to engage Olivia in a face off to the death? He already tried to poison her but the cagey Ms. Jerome figured out his move and thwarted her brother. This led to her targeting a very pregnant Sam in revenge.
Julian has faked his own death before, could this be his plan to get out from under his maniacal sister's crushing thumb? Faking his demise and striking back unhampered seems like a move the soft-spoken mobster might employ.
Is it possible that Mr. DeVry could be leaving the soap altogether? Being a huge fan favorite this seems unlikely but stranger things have happened.
Related: An Insider's Guide to the General Hospital Fan Club Weekend
As this thrilling story continues to play out GH viewers are going to have to buckle their seat belts. Can Olivia be stopped in time? Can Julian stop his crazy sister in time?
So many questions and mysteries to watch unfold. What do you think will happen? Which Jerome's will be left standing after the carnage?
Keep watching Port Charles may never be the same.
Share your thoughts in the Comments section below, on our Facebook Page,  join our Facebook Group