General Hospital POLL: Is Nelle Lying About Her Pregnancy To Trap Michael?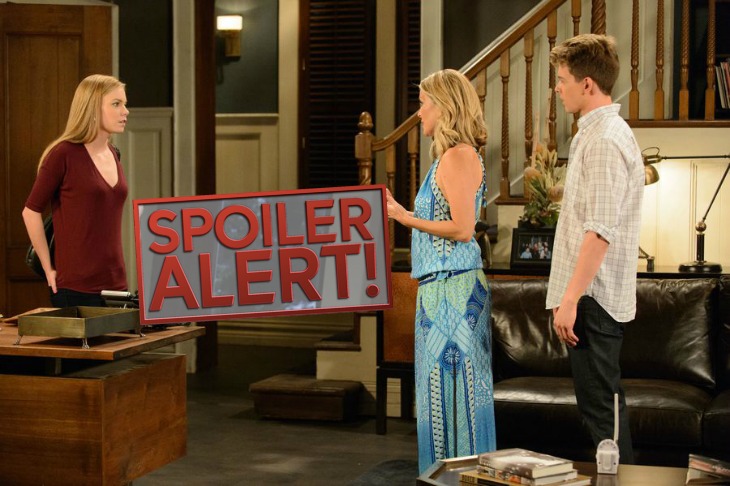 To say that General Hospital Nelle Hayes (Chloe Lanier) is a pathological liar is an understatement. As each day passes more and more of Nelle's lies unfold.  When confronted by Maxie (Kirsten Storms) and Lulu (Emme Rylan) today (December 7, 2017) about the Man Landers debacle Nelle lied and denied any involvement.  Once the GH sleuths provided proof that Nelle was the person who sold  the Man Landers story to The Invader instead of admitting what she did, she justified it, "she needed the money."
LOVE GH?  SUBSCRIBE TO OUR GENERAL HOSPITAL NEWSLETTER, HERE!
Michael (Chad Duell) has always been a nice fellow and even thought Nelle has done a lot of unforgivable things he has never completely washed his hands of her. However, after listening to Maxie and Lulu even Michael has had enough.  Michael finally told Nelle he is done with her once and for all.  Nelle was shocked and immediately told him she was carrying his baby.
So GH fans do you think Nelle is telling the truth or is this another in a long list of lies?
Also, don't forget to check back with Soap Opera Spy for all the latest scoop and updates on General Hospital spoilers and all of your favorite daytime television shows right here!
Share your thoughts in the Comments section below, on our Facebook Page,  join our Facebook Group