'The Young and the Restless' Spoilers: Victor Newman Considers Retirement – Moustache Takes Permanent Break?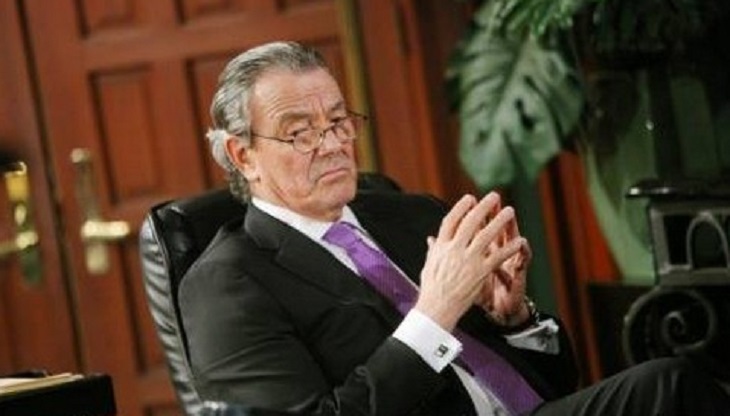 Victor Newman (Eric Braeden) is seriously considering retirement on 'The Young and the Restless'. But what would this character do if he wasn't sitting in his chair in the executive office? Well, a seeming character shift could easily be penned.
Braeden's iconic role has often, but not always, involved Victor pursuing one viscous business deal after another. His main nemesis, both professionally and personally, has long been Jack Abbott (Peter Bergman).
Related: Shemar Moore Opens Up About His Sexuality
But not so 'Smilin' Jack' has been moving in a different direction recently. So their repetitive business skirmishes seem unlikely to be seen again in the near future.
Victor attempted to convince Nick (Joshua Morrow) to return to the family business, but his number 1 son wasn't biting. Summer (Hunter King) and Abby (Melissa Ordway) have apparently been doing well at work.
Yet, would the CEO allow either to take over? And Travis (Michael Roark) just completed his short stay at the company before being kicked out of town by Victoria (Amelia Heinle). So the 'Moustache' might look outside of his clan for a top executive replacement if he actually retires.
Depending upon how new head writer Sally Sussman and her team approach matters an engaging 'Niktor' arc could be appealing. The audience of Y&R has skewed older for many years. Therefore, it would be wise and realistic to portray this mature married couple in some type of joint scenario in 2017.
Related: Reed Runs Away From J.T. – Demands Victoria Let Him Live In Genoa City?
Nikki (Melody Thomas Scott) and Victor could easily become involved in an engaging arc that involves either of their extended families. Newman Ranch staff members could be invented and begin to work their way into 'Niktor's' day-to-day lives. Detractors who offer the "That's been done before!", mental knee-jerk response apparently have never done anything more than once in their lives.
Yes, life does involve patterns, or new ways to respond to well-worn matters. Seasoned long-time viewers recognize that newer viewers, regardless of their age, haven't seen every episode of Y&R that was ever broadcast. But any well-written story should be embraced by fans regardless of their longevity.
What most viewers do tend to agree upon is believability. Sure, soap operas stretch reality. But fans will suspend disbelief for a new storyline as long as a legacy character like Victor behaves true to form.
Soap Opera Spy is a leading source for everything linked to 'The Young and the Restless'.
Share your thoughts in the Comments section below, on our Facebook Page,  join our Facebook Group or Head over to our Discussion Board to Talk Soaps Daily!