'General Hospital' News: Michelle Stafford Launches New Beauty Product Line "Skin Nation!"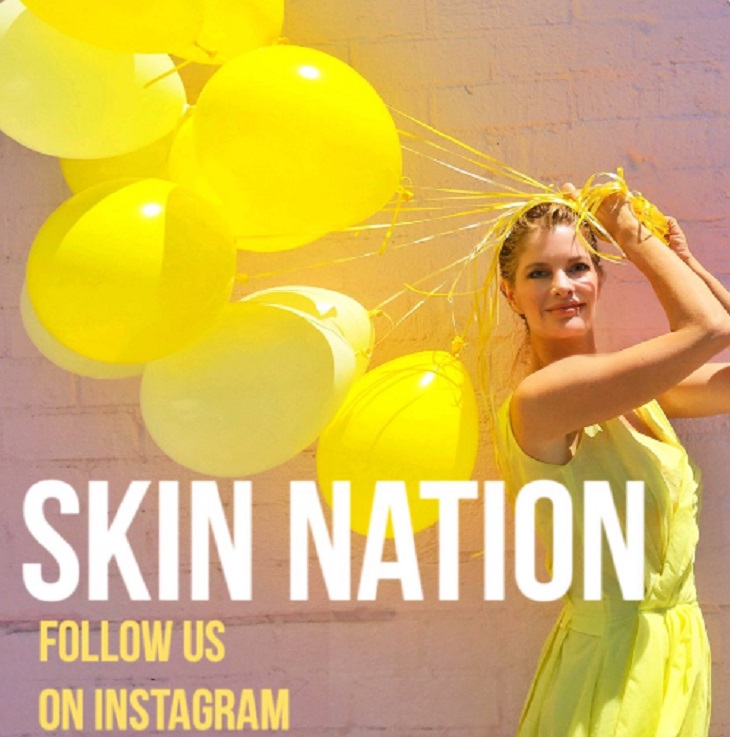 Michelle Stafford's new skin care line, Skin Nation, has launched! The "General Hospital" star is drop-dead gorgeous, so she's a natural as the face of Skin Nation.
At Skin Nation's official website Michelle reveals that over time, "so many have asked what my secret is to having great skin."
She admits to spending too much time in the sun when younger, like so many of her fans no doubt, but now takes great care of her skin. All I can say is, I'll take some of what she's having!
Related: Alexis' Life Continues Downward Spiral, Turns To Julian For Help – Can He Save Her Career?
At skinnation.com fans will find a very affordable product line that includes a face wash and eye crème. There is also a multi-use product for face, body and hair; the coconut oil product is 100% organic.
Michelle is one the busiest actresses working today. In addition to playing Nina Reeves on "General Hospital," she has developed several creative projects across multiple platforms.  Her web series, "The Stafford Project," was followed by her podcast, "Single Mom A Go Go."  Michelle was also the brains behind, "Secret Mind of a Single Mom," for Nickelodeon/Mom.
Fans of "The Young and the Restless" will remember Michelle as the original Phyllis Summers, a role now played by Gina Tognoni.
Related: Claudette Pleads With Griffin To Keep Affair Secret – Nathan And Maxi Overhear Conversation, The Truth Is Out!
In addition to her very busy and successful professional life, Michelle is the proud mom of two young children.
You can learn all about the Skin Nation product line at skinnation.com. In addition to buying directly from the site, fans can also purchase Skin Nation products from Amazon.com. Some of you may have already had the pleasure of using Michelle's beauty products, when her line was known as Coco Luxe.
Share your thoughts in the Comments section below, on our Facebook Page,  join our Facebook Group or Head over to our Discussion Board to Talk Soaps Daily!