'General Hospital' Interview: Jackie Zeman Exclusively Dishes On Bobbie Spencer, Plus Her Role On 'The Bay'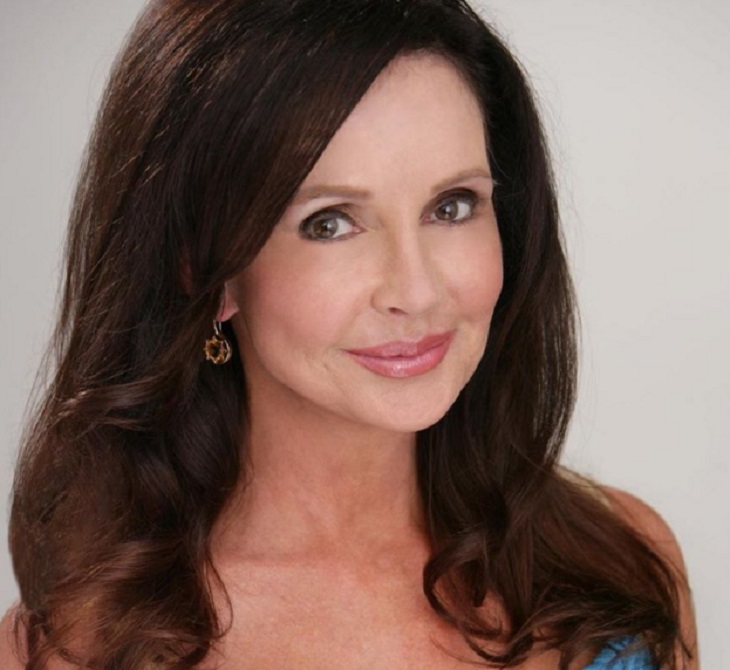 We have not been seeing much of Jackie Zeman as General Hospital's Bobbie Spencer lately but we were lucky enough to have a little chat with the popular actress. Zeman  took the time to share information about her roles on 'The Bay', 'General Hospital' and her attending the upcoming Daytime Emmy's. Take a look at the entire interview below.
SOS: Greetings Jackie and how are you today?
Jackie: Great. Just took a run on the beach. That always makes me happy. Thank you for asking.
SOS: Sounds like fun. We have been missing you on GH. What's up with that?
Jackie: That would be a question for the powers that be. Bobbie hasn't been on since before last Christmas.
SOS: Wow! What's new though? – In terms of your acting career?
Jackie: We are about to begin shooting our new episodes for The Bay. We have been told that scripts are coming next week so I am looking forward to that. We have an amazing family on The Bay. I'm happy to be there.
SOS: How does it feel to be a part of that award winning team?
Jackie: The Bay has been gaining momentum for the past few years. The show has reached a level of excellence that we are all very proud of. It's exciting to grow and expand. That's always been key for me and so many other like me who share passion and love for what we do. I feel blessed to be working after all these years. And very grateful to our viewers who still tune in and stay in touch.
SOS: Congratulations though. We are intrigued.
Jackie: I just turned on GH. And saw a scene with Tracy in the hospital. I hear she has worms in her head?!! Since she is my sister-in law I'm wondering if Bobbie will go to visit
.
SOS: We wonder too. Would you love to visit?
Jackie: That "opportunity" would depend on the story. The story is up to the VIP of daytime.
SOS: Understood! Will you be attending this year's Emmys?
Jackie: Not sure yet.
SOS: Is there anything you can tease about your role as Sofia?
Jackie: I hear that Nic Coster and I will be working together. Pure joy for me. He is such an amazing actor. And a very nice man. We've become friends so it's a personal and professional pleasure to shoot with him.
SOS: So happy about that, we will definitely be watching. Have a Good Day!
Jackie: Thank you. Best wishes to you and happy thoughts.
So GH and The Bay fans, are you happy that Zeman continues as Sofia on The Bay when the series returns? Do you want to see Bobbie again on General Hospital, maybe even full time?
Share your thoughts in the Comments section below, on our Facebook Page, or join our Facebook Group for Discussion.