'Days Of Our Lives' News: 5 Characters We Want To Return To 'DOOL!'
Daytime is full of coming and goings and there are some characters we are craving or a return from. 'Days of Our Lives' has introduced several new characters since their debut in 1965, some of them we are seriously missing these days. Though there a large number of characters we would like to see return, our list only consists of 5, so take a look below and let us know what you think.
Arianna Hernandez
Yes, there is a reason why we chose to write about Arianna first. The Hernandez clan on Days is full except for one member and that is Arianna. When we look back at her debut and how she was killed off we are saddened. We think her time was cut short; there was so much potential for the character romance wise, family wise and storyline wise. With the entire family present in Salem, a return of Arianna is well needed. Her portrayer, Lindsay Hartley is even open to return. The actress confirmed in responses to fans and several interviews that she would love to return. Come on Days, reach out to Hartley and get her back on the show.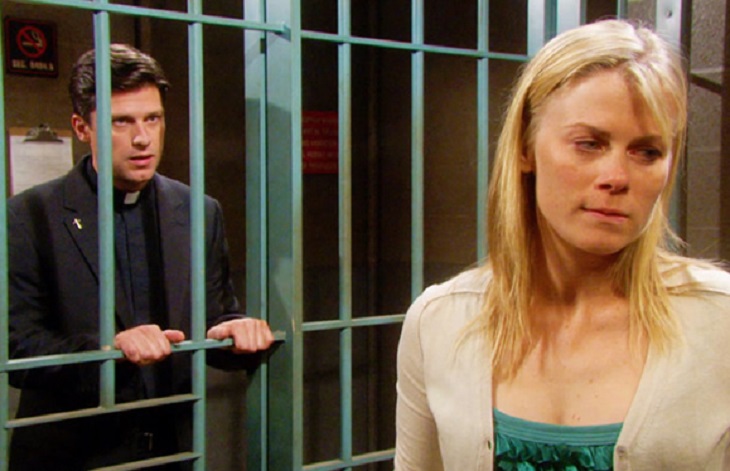 Sami & Eric Brady
They are twins and they are both needed back in Salem. Sami [Alison Sweeney] was one of the reasons several viewers tuned in. And when Sweeney announced she was leaving the show, many fans were disappointed. Even to this day, you find fans requesting her return, but the actress is so busy otherwise that a return may not happen for now. With Eric Brady [Greg Vaughan], the fans loved him and so did we. We were all saddened when his exit was announced. And, we miss those sibling scenes between Sami and Eric. Days should do everything they can do to bring these two back.
Jack Deveraux
Just because he's "dead," doesn't mean that he can't come back. Over the years, we have witnessed several dead characters return and this can happen for Jack as well. We are not sure if Matthew Ashford is open to a full time return but Jennifer needs a man. Jack is the best pairing Jennifer ever had and they still hold that love in many viewers' hearts. In whatever way the show can, they should think about reviving the character. Look at that Jennifer centric episode where Ashford visited, it left fans talking and craving for more.
Will Horton
We still think it was a big mistake to kill off the character of Will Horton. With Sonny [Freddie Smith] coming back surely, Will can too. The show can think about revisiting the love triangle between Sonny, Will and Paul [Christopher Sean].  The portrayers Chandler Massey and Guy Wilson resonated well with viewers and either way, whichever one returns would be accepted among fans.
Kristen DiMera
Did we save the best for last?  We know Eileen Davidson is busy over at 'The Young and the Restless' playing Ashley, but she certainly has done double duty before. Kristen was such an interesting character, who always kept us at the edge of our seats and intensely staring at our screens. Whether it is for a brief return, a guest appearance, a story arc or a full time return we would love it, wouldn't you?
Other notable mentions are Andrew Donovan, Dr. Carly Manning, Bo Brady, E.J DiMera and Billie Reed. So fans what do you say, do you agree with our 5?
Share your thoughts in the Comments section below, on our Facebook Page,  join our Facebook Group or Head over to our Discussion Board to Talk Soaps Daily!