'The Young and the Restless' News: Daniel Goddard Injured – Cane Broke Arm Shooting Y&R Fight Scene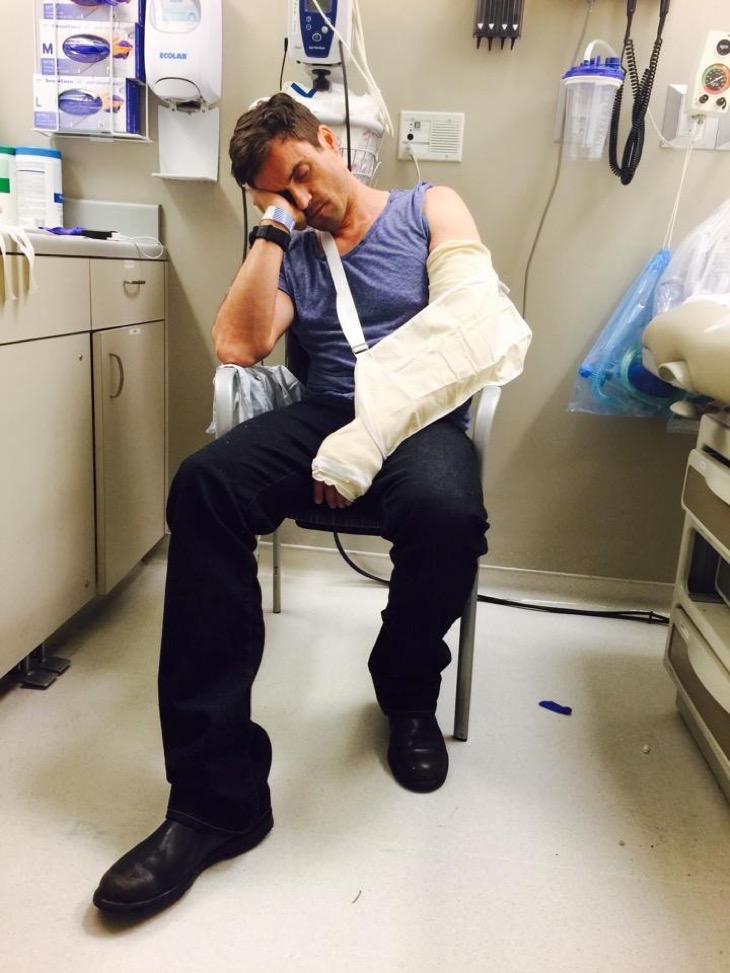 "Young and the Restless" fan favorite, Daniel Goddard posted a picture of himself. Apparently, he was hurt filming a fighting scene. As a result, Goddard- who portrays Cane Ashby-broke his elbow and appeared to be in a tremendous about of pain. He said in the Twitter post, "Broke my elbow filming a fight on the set. I am so bummed out."
It seems likely that he was fighting with Joe (Scott Elrod) in the scene that led to his injury. Chuck Pratt revealed that he and Joe would hit a boiling point over Lily in November sweeps. CP revealed that Joe hasn't let go of the fantasy that Lily (Christel Khalil) would choose him, and leave Cane. It seems very unlikely she would do that with all the history they have with each other. Not only that, Cane and Lily just got back together. She wouldn't risk her marriage falling apart so soon, would she?
In the picture he posted on social media, Daniel's arm was bandaged up from his armpit area to his fingertips. He was not in the best of mood and looked to be in pain. He stated the accident occurred on Friday's work on the set. The show tapes five to six weeks in advance, so the scenes they worked on last week would be featured in the first week of November sweeps.
Soap Opera Spy would like to wish Daniel Goddard a fast recovery and hoped that he isn't in too much pain. We cannot wait to see what material he was filming- and look forward to November sweeps airing in just a few weeks.
Share your thoughts in the Comments section below, on our Facebook Page, or join our Facebook Group for Discussion.