Y&R Spoilers: Jeremy's Departure In The Works – Phyllis Left Alone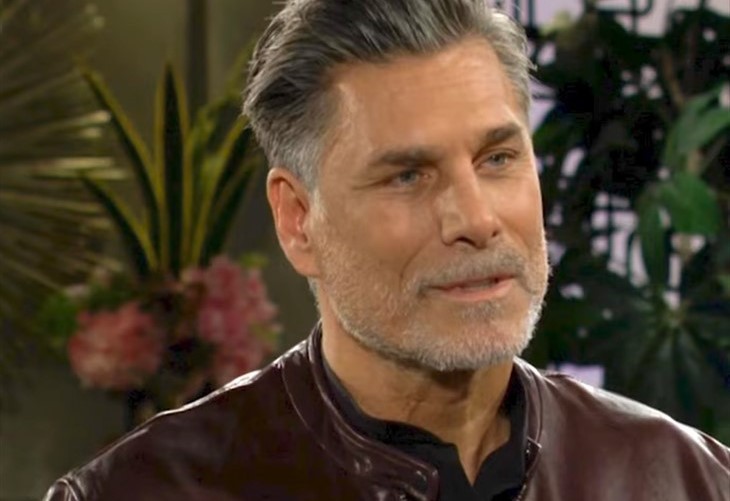 The Young and the Restless (Y&R) spoilers document that Jeremy Stark (James Hyde) is following through on his elaborate plan to sink Diane Jenkins (Susan Walters). It appears the game is to frame her for poisoning Phyllis Summers (Michelle Stafford).
Fans of this great actor were glad to read on this comprehensive soap site that Phyllis was participating with Jeremy in a death hoax. Viewers were relieved because that meant Phyllis did not have a heart attack or die in an ambulance fire.
There are no confirmed reports that suggest Stafford is leaving Y&R. It can be assumed the actor is not going anywhere, which is preferred. However, Phyllis may leave town, or at least Jeremy wants her to.
The Young And The Restless Spoilers – Jeremy Stark Is Not Doing The Hard Work
Yes, Jeremy stirred the soapy pot in the jazz lounge when the bicentennial celebration crashed. That happened when Phyllis hit the floor and appeared to be near death.
She was rushed to the hospital, but her ambulance was diverted to Collins Road. It was interesting that a specific location was offered. It made the turn of events all the odder. Apparently that part of the plot was necessary so Phyllis' body could not be examined, and the blood sample could remain as proof of Diane poisoning her.
Beyond being shocked, various characters, including Daniel Romalotti (Michael Graziadei), thought something was off. His mother's death was not normal for many reasons. That winks at the eventual reveal. But Diane's arrest should come next.
Y&R Spoilers – Diane Jenkins Gets Hers
Jeremy loathes Diane because she betrayed his trust. After setting her up as his money laundering mule, he was turned in to the authorities.
Hyde's character did not learn Diane was the information source until Phyllis tipped him off. Phyllis had not confirmed that information but believed it to be true, and that was enough for Jeremy to go on.
Phyllis realized that everything she did to alert GC up to Diane's devious ways was not working. Plus, Daniel and Summer Newman Abbott (Allison Lanier) were alienated from her. So, believing she had nothing to lose, Phyllis went along with Jeremy's plan.
The Young And The Restless Spoilers – Phyllis Summers' Reappearance Happens Quickly
All characters, except Jeremy and the faux emergency medical technician he hired are not aware of Phyllis' continued presence on the earth. Thankfully, the audience was able to anticipate her reappearance because it knew some of the game.
It was wise to show the fans Phyllis was alive within days of her supposed death. The next part of this compelling storyline involves her next moves and how the reveal of this murder hoax will play out on Y&R.
This site is a leading source for everything linked to The Young and the Restless. Check back regularly for Y&R spoilers and news!