Y&R Spoilers: Can Tucker, Billy, And Abby Save Ashley From Herself?
The Young and the Restless spoilers document that Ashley Abbott (Eileen Davidson) does not appear to know that her younger brother is colluding with her older brother. Jack Abbott (Peter Bergman) endorsed an idea his new wife, Diane Jenkins (Susan Walters), and Billy Abbott (Jason Thompson) became a Trojan Horse.
The problem for AshleyThe problem for Ashley, assuming she does not discover what Billy is up to, and Tucker McCall (Trevor St. John) is intel. Thompson's character trusts Diane more than Tucker at this point in the plot.
Meanwhile, Abby Newman Abbott (Melissa Ordway) wants to believe her mother's instinct about Tucker is correct. Abby and Devon Hamilton (Bryton James) offered their home, the Chancellor mansion, for Ashley's intended wedding, hoping that the Grande Dame's magic affects them.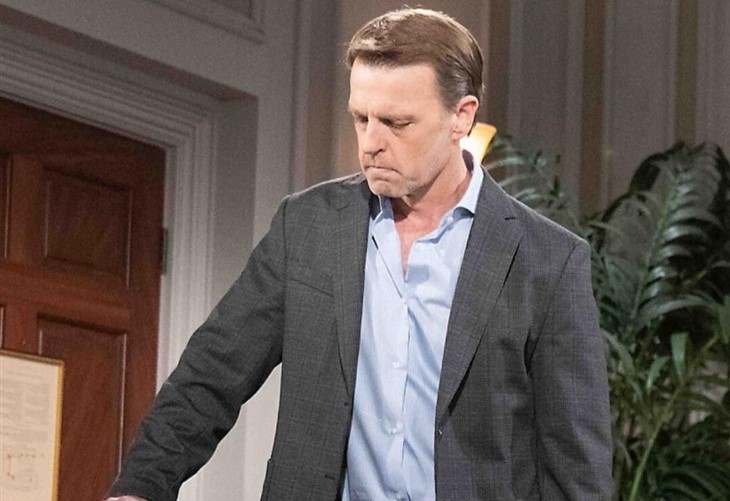 The Young And The Restless Spoilers – Katherine Chancellor's Mansion Reappears
For various off-stage reasons, the Chancellor mansion was seen from a different angle during the last year it appeared on Y&R. Theappeared on Y&R. The angle of the living room was turned, which blocked a view of the famous staircase where the late, infinitely great, Jeanne Cooper (Katherine Chancellor, also rightly dubbed the Grande Dame of Genoa City), offered her last performance.
It did not feel right to see Abby and Chance Chancellor (Conner Floyd) in the Chancellor mansion without that most famous set being used. Plus, Katherine's magnificent portrait also went unseen during the last months of Abby and Chance's marriage.
Thankfully, this indelible setting was revived as part of this soap opera's fiftieth-anniversary celebration. It was another in a series of superb decisions TPTB have made to honor Y&R's fifty years on the great medium of television.
Y&R Spoilers – What Is Billy Abbott Thinking?
Billy had more than one serious conversation with Diane in the weeks leading up to the plan she suggested. He seemingly concluded that Diane is supporting Jack, Jabot, and the Abbott family legacy.
Just as Ashley decided Diane was an existential threat to the family, Billy believes Tucker is the problem. He told St. John's character that to his face at the Genoa City Athletic Club (another classic setting that has recently been revived) in front of a gathered throng that included Ashley, Jack, Diane, Kyle Abbott (Michael Mealor), Audra Charles (Zuleyka Silver), and the GCAC's clientele and staff.
Viewers knew that Billy, Jack, and Diane had pre-planned a public falling out between the Abbott brothers. Billy likely added his attack on Tucker to make what happened more believable to Ashley.
The Young And The Restless Spoilers – Ashley Abbott Bound To Know
Ashley's talk with Billy after the blowout at the GCAC furthered the ruse. She wants him to side with her and Tucker to save Jack from himself by erasing Diane.
Just as Traci Abbott (Beth Maitland) has the warmest heart in the Abbott family, Ashley is shrewdest. That should result in her determining what Billy is up to or, if not, still creating a strategy that flummoxes Diane in some meaningful way on Y&R.
This site is a leading source for everything linked to The Young and the Restless. Check back regularly for Y&R spoilers and news!