Y&R Spoilers: Adam's Agenda Presented – Phyllis' Useful For The Moment
The Young and the Restless spoilers document that Adam Newman (Mark Grossman) wants control of Newman Media. He is scheming to make that happen by using Phyllis Summers (Michelle Stafford).
It seemed unusual that Adam would offer Phyllis the Information Technology spot at Adustus, or whatever the renamed version of the former McCall Unlimited becomes. But one of her purposes was recently clarified.
Phyllis asked Adam for a favor as part of accepting his job offer. She wanted dirt on Tucker McCall (Trevor St. John), which Adam delivered in record time.
The Young And The Restless Spoilers – Deep Digital Dive That Easy?
It appears Adam conducted his search of McCall Unlimited's email storage and just so happened to find some digital footprints that provided Phyllis with what she needs to hopefully avoid prison time.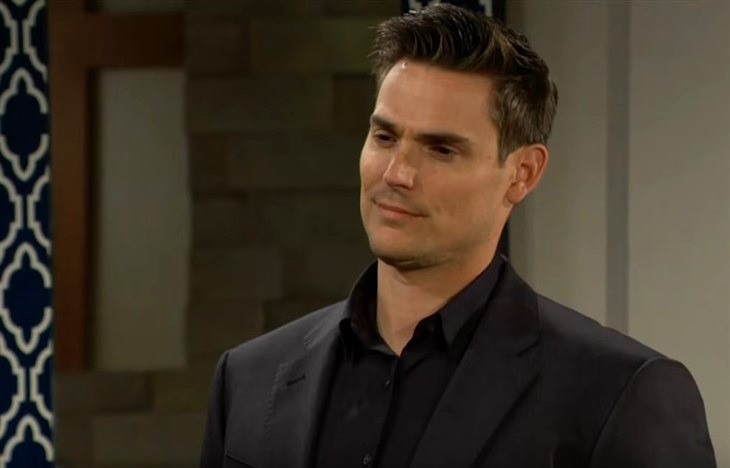 However, viewers were suspending disbelief because Adam's search through the company's email records produced information he would not have been able to access through random keywords.
The issue with the singer who got himself into legal trouble, that was stifled by Audra Charles (Zuleyka Silver) with Tucker's knowledge and endorsement, could have plausibly taken many days or weeks to find.
But soap is soap. So, Adam was able to locate the written documents that link Tucker to a scandal that was averted. That gave Phyllis the leverage she needed.
Y&R Spoilers – Tucker McCall Remains Connected To Protege
Viewers learned that Audra was Tucker's business protege when she arrived in Genoa City, Wisconsin, last year.
They also learned that Tucker paid for her schooling, provided her with a key position in his company, and had a personal relationship with someone many years his junior while split from Ashley Abbott (Eileen Davidson).
Audra is smart and gorgeous. So, she has many romantic options open to her. Choosing to be personally connected to Tucker was not about love. Instead, she was using him to access power and a quickened ride to career success.
Tucker's heated conversation with Audra begins with him wondering if she sold him out to Adam. But her reaction allows Tucker to know that Audra was not duplicitous.
The Young And The Restless Spoilers – Resolving Redundancy Through Aggressive Action
Adam wants Audra to use all means necessary to help his old man, a term Grossman's character sporadically uses when referring to his father, Victor Newman (Eric Braeden), see that merging Newman Media with Audustus and Kirsten Incorporated is worthwhile.
Redundancy is a word Adam has been using when referring to Newman Media. He believes allowing that division to exist within Newman Enterprises, along with Audustus and the company Sharon Rosales (Sharon Case) inherited, does not make sense.
Multiple power plays are developing in this storyline, with climaxes coming shortly on Y&R.
This site is a leading source for everything linked to The Young and the Restless. Check back regularly for Y&R spoilers and news!