Sister Wives Spoilers: Robyn Brown Is Kody's Scapegoat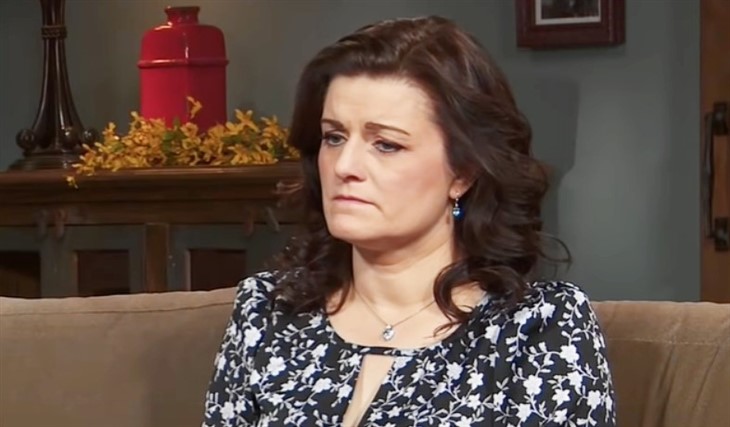 Sister Wives spoilers and updates tease that the one on one sit downs with the Brown family continues with host Sukanya Krishnan.
Sister Wives Spoilers – Kody And Meri Brown
Sukyana sits down with Meri and talks about a family get-to-gether that Christine didn't want to go. Meri says she doesn't know about it.
Kody says he was willing to see the error of his ways with Meri and he expressed that to the wives, and it rattled Christine, she said she couldn't do that. Robyn says that she was told that. At the time, Christine was falling apart, flipping out and she didn't know what it was about. Robyn thinks that if Christine didn't get in the middle of it, Meri would have been back with Kody.
Christine says it is offensive and ridiculous, this never happened. Christine thinks that's something was twisted, and it is frustrating that Kody doesn't know her. That he would twist her words and lie. Meri is happy that Christine says she would never stop a reconciliation, but is curious that Christine doesn't remember anything of this happening. Meri says it is a little heartbreaking, Kody could have given them a chance and two years later it is just sad.
Kody now says to Meri that even though she worked on herself to be a better person, it is not enough. They have a lot of history, and she loves him, but Kody has decided not to be in her life.
Sister Wives – Updates – Kody Brown Loses It
Kody says they weren't living their lives, it was something else. Marrying Meri was hard, and then they brought other people into the equation. When Janelle and he got married, he thought it was special. Janelle remembers the struggles because everyone had their own way of doing things.
We go back to Kody yelling at Christine and she says she was shocked, she wasn't mean, not to anybody and she didn't know that she had been shunning Robyn like Meri said she did, she didn't do anything on purpose. Kody feels like Christine felt like he was sleeping with the enemy and that is why she acted the way she did.
Everyone showed up to say goodbye to Christine, Meri was there, and so was everyone else. Janelle says it was the end of an era.
Robyn says she is mourning, she feels like everything was taken away from her. She is angry at everyone for what they did to their family, she feels cheated. Robyn also said that she feels the women always blame her for everything that Kody does, probably because she doesn't fight back.
One on One part 3 airs on TLC January 8. 2023, "In this final episode of one-on-one interviews, Kody is confronted with the question of whether he has a "favorite wife."
Be sure to catch up on everything happening with Sister wives right now. Come back here often for all the Sister Wives spoilers, news, and updates.