Netflix: Black Mirror Season 6 Titles, Cast And Plots Revealed
While it has been almost four years since new Black Mirror episodes were aired, Netflix is finally airing season 6.
The last time new Black Mirror episodes premiered on Netflix was almost four years ago. However, finally, Netflix recently announced the much-anticipated season 6 of the popular Charles Brooker-penned dystopian sci-fi anthology. The announcement was made with a trailer for the often prophetic show. It turns out Black Mirror is returning in June 2023.
What to expect from Black Mirror season 6
Black Mirror has been widely regarded as one of the best shows in the last 15 years. Moreover, it has been credited with revitalizing the anthology TV format. Meanwhile, the sixth season will consist of five standalone episodes with an impressive cast.
Fans can expect to see Aaron Paul, Annie Murphy, Josh Hartnett, Himesh Patel, Michael Cera, Kate Mara, Paapa Essiedu, Myha'la Herrold, Salma Hayek Pinault, Rob Delaney, Zazie Beetz, among others.
Besides announcing season 6 of Black Mirror, the streamer has also released titles and plot details for the new, upcoming episodes. On top of this, they revealed in which episode each actor will star.
New episodes to premiere on Netflix
Readers can enjoy the trailer for Black Mirror season 6 here, as well as a brief synopsis of the five episodes.
Episode 1: Joan Is Awful
Cast: Annie Murphy, Salma Hayek Pinault, Michael Cera, Himesh Patel, Rob Delaney, Ben Barnes.
Plot: An ordinary woman is stunned to find out that a global streaming platform has released a prestigious TV drama adaptation of her life. In it, she is portrayed by none other than Hollywood star, Salma Hayek Pinault.
Episode 2: Loch Henry
Cast: Samuel Blenkin, Myha'la Herrold, Daniel Portman, John Hannah, Monica Dolan.
Plot: A young couple travels to a sleepy Scottish town to begin working on a genteel nature documentary. However, they find themselves drawn into a juicy local story, involving shocking events from the past.
Episode 3: Beyond the Sea
Cast: Aaron Paul, Josh Hartnett, Kate Mara, Auden Thornton, Rory Culkin
Plot: In an alternative 1969, two men on a dangerous high-tech mission wrestle with the consequences of an unimaginable tragedy.
Episode 4: Mazey Day
Cast: Zazie Beetz, Clara Rugaard, Danny Ramirez
Plot: A troubled starlet is dogged by invasive paparazzi while handling the consequences of a hit-and-run incident.
Episode 5: Demon 79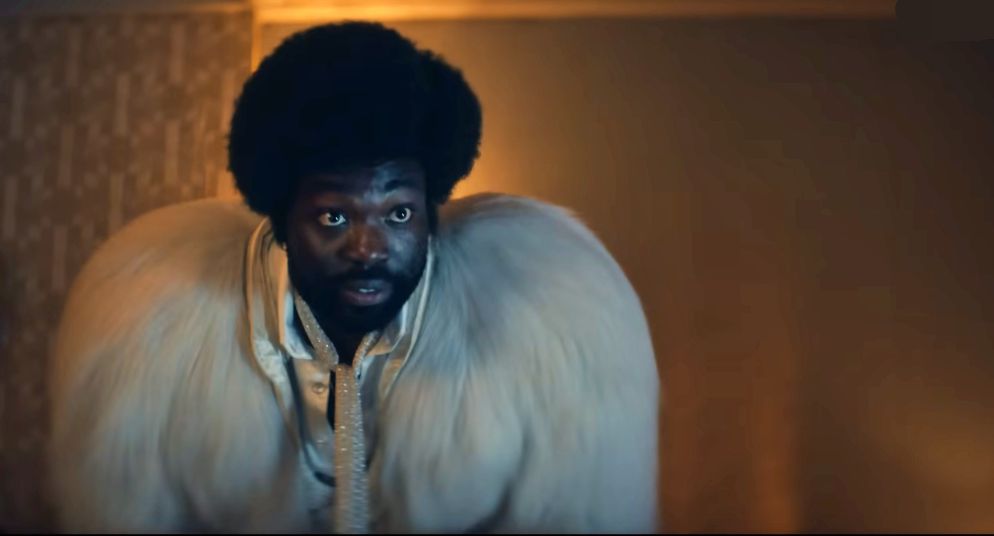 Cast: Anjana Vasan, Paapa Essiedu, Katherine Rose Morley, David Shields
Plot: In 1979 Northern England, a meek sales assistant is told to commit terrible acts in order to prevent a disaster.
Black Mirror fans, are you looking forward to season 6 of the popular, dystopian sci-fi anthology? Let us know by dropping a comment below.