Netflix Announces Virgin River Season 5 Premiere Date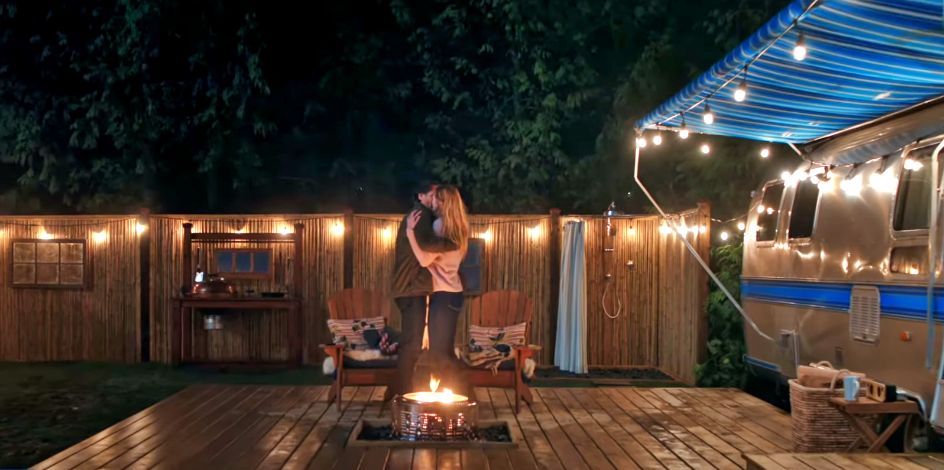 Meta-tag: After several cliffhangers from season 4, Virgin River is soon coming back to Netflix for season 5 in two parts.
As fans know, Virgin River has its share of drama and left season 4 on several cliffhangers, but Netflix has now announced the season 5 premiere date. The much-loved small-town drama is set to return in the fall in two parts. Read on to find out what we know so far about the fifth season of Virgin River.
Virgin River returns for season 5 with holiday specials
Coming back to Netflix in two parts, Virgin River will let fans catch up on the drama in the small town. After all those cliffhangers, fans can't wait to find out what happens next, but we do know things will get messy.
Part 1 arrives on Netflix on September 7 with ten episodes. However, fans will have to wait a bit longer for part 2, which airs later in the year with two additional special holiday episodes on November 30.
Where did season 4 leave off?
Virgin River season 4 left with a number of cliffhangers, including whether or not Cameron (Mark Ghanimé) will leave Doc's clinic. Moreover, questions are pending about the paternity of Charmaine's (Lauren Hammersley) twins. We'll hopefully learn what Denny's (Kai Bradbury) Huntington's disease will mean to Lizzy (Sarah Dugdale), Hope (Annette O'Toole, and Doc (Tim Matheson).
Meanwhile, we are waiting to find out whether Preacher (Colin Lawrence and Paige (Lexa Doig) has successfully eliminated Vince (Steve Bacic) as a threat. There are also questions about what future legal action from Brie (Zibby Allen) might look like.
Netflix teases upcoming storylines on Virgin River
According to Deadline, season 5 will see Brie taking the stand as she takes her rapist to trial. Meanwhile, a massive wildfire is heading dangerously close to Virgin River, which is scarily close to current headlines outside the show.
According to Netflix, Virgin River season 5 will reveal surprising new relationships and a shocking breakup. Motherhood issues push Mel to make a big decision about her future at the clinic. This comes as her pregnancy sparks an emotional connection to her past. Meanwhile, Jack squares off with some long-overdue confrontations with Charmaine and his own demons. Moreover, Doc and Hope's health problems throw their identities into question, while the doctor and mayor must find solace in their community, their new family and each other.
As a reminder, part 1 of Virgin River season 5 premieres on Netflix on September 7 with ten episodes. Meanwhile, part 2 is set to arrive with two additional, special holiday episodes on November 30.
Get a first peek into season 5 in the video from TVLine below.
Readers, are you excited to catch up with the locals in Virgin River season 5? Let us know by dropping a comment below.