Luke Grimes Gives Filming Update For Yellowstone Season 5 Part 2
Yellowstone fans are no doubt wondering what is happening with the second part of season 5. What with the drama surrounding its lead star, Kevin Costner, everything is pretty much still in the air. However, Luke Grimes, who plays Kayce Dutton, has given a filming update for season 5 part 2 of the hit modern Western drama.
Update on filming of Yellowstone season 5 part 2
Luke Grimes, the actor that plays Kayce Dutton, recently gave an update on the much-anticipated second half of Yellowstone season 5. He went into detail about why there is still a delay to air the final episodes.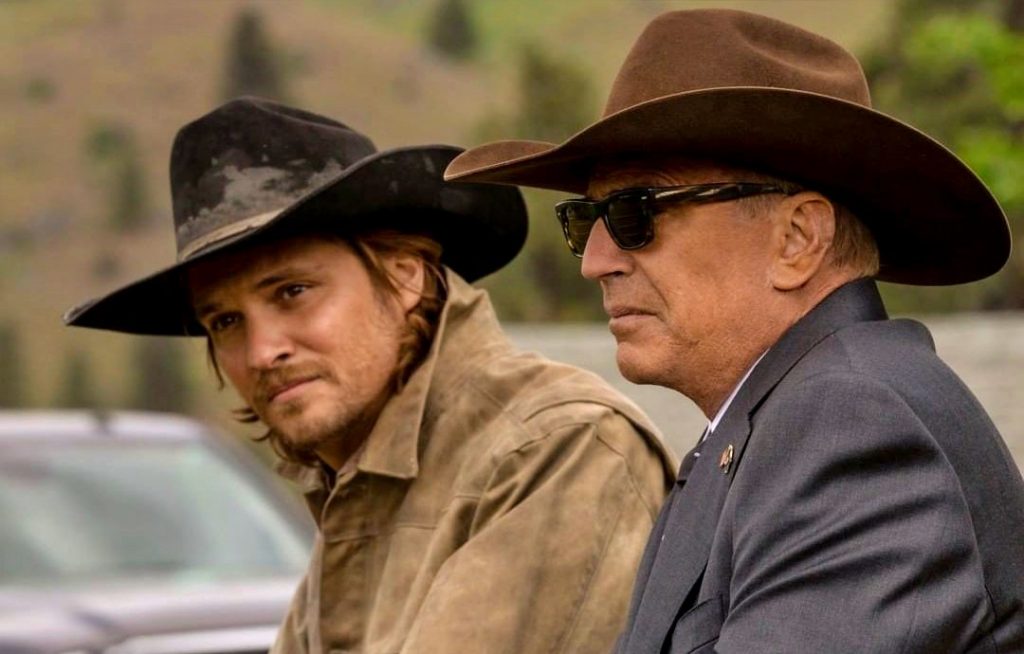 Fans already realize that the ongoing Writers Guild of America strike is affecting Yellowstone. Currently, writers are striking for fair pay and have recently been joined by the actors of SAG-AFTRA in their own strike. Both strikes are causing uncertainty over the show's production line, as it is with other current projects. Grimes has confirmed that filming will not resume until the strike is resolved.
Meanwhile, the backstage squabble between John Dutton star Kevin Costner and the show's co-creator, Taylor Sheridan has also added to the delays. However, despite this, the spinoffs and sequel series in the Yellowstone universe are already in development.
Luke Grimes on production delays
Grimes has played the role of Kayce Dutton since Yellowstone first aired, the youngest son of the Dutton patriarch, John (Costner). Fans have already watched part 1 of season 5 which aired from November to January, but filming of the final episodes is yet to be completed.
In an interview with People before the SAG-AFTRA strike began, Grimes discussed part 2 of season 5. He confirmed that filming will not resume until the end of the WGA strike. However, since his interview with People, actors have since joined writers on the picket lines, also seeking fair pay. Clearly, this is further disrupting Yellow's production timeline. Grimes said:
We have not [started filming the second half of season 5] because of the writers' strike. I think we would be if it weren't for that. But that takes precedence over everything. They got to get that all sorted, and then we'll be getting after it.
When can fans expect Yellowstone season 5 part 2?
Prior to both strikes season 5 part 2 of Yellowstone was already hit by delays. These included tensions between Costner and Sheridan. Meanwhile, the Dances With Wolves star's new project, Horizon: An American Saga, has also affected delays. Eventually, fans were told that the actor would leave the show after season 5.
However, shortly after this, it was announced that the show would end with season 5. Meanwhile, a new sequel series starring Matthew McConaughey is already in development, along with a number of other spinoffs.
Depending on when the strikes are over, which could be weeks or even months from now, those final episodes could start to air in mid or late 2024. No doubt, fans' patience will be wearing thin by that time.