Little People, Big World Spoilers: Is Josiah Roloff In Danger?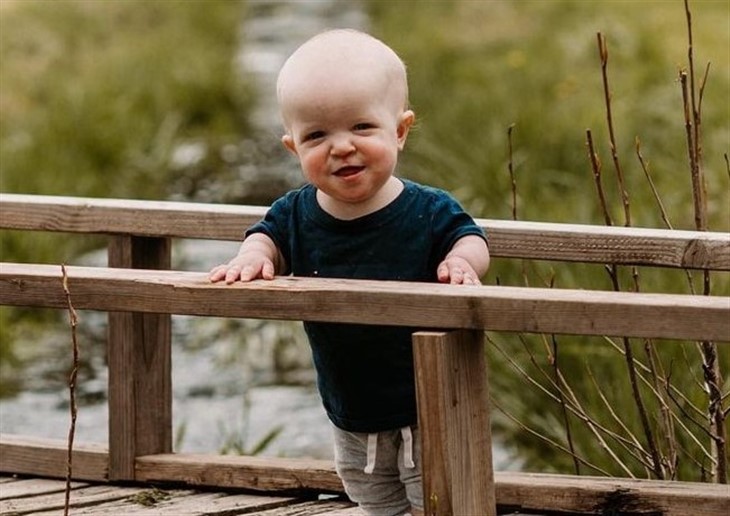 Little People, Big World spoilers reveal that there are fans that feel that Josiah Roloff is in serious danger in his home with Tori and Zach Roloff. Tori has been showing off the new nursery setup and how Josiah really loves it. In one of her newest posts, she shared a video of him dancing in his crib and as soon as her fans saw this, they were very concerned about some dangers. Let's find out what they are worried about.
Little People, Big World Spoilers – Tori Roloff's Newest Video Gets Major Concern
In the video that Tori shared of Josiah dancing, he was in his crib and she captioned it, "This kid is supposed to be going to bed. But he's too cute to leave alone. Also, to all the perfect parents… He can't climb the crib side so leave him alone. He literally learned to do this a week ago." Of course, Tori loves to share her children with her fans and has gotten a lot of backlash for the pictures and videos that she has shared. She is tired of it and has been very open about how her followers need to stop judging her.
In another post, she shared some pictures of Lilah Roloff after her dance recital. This was the first time she has had a recital and of course, Tori was so proud. In the photos that she shared, Lilah was wearing her pink dance outfit with a floral leotard and pink tutu. She looked adorable and Tori was so happy to see her dancing and she was so proud. Tori captioned the photos, "I have loved watching her find something she loves! She has gained so much confidence because of dance and I'm forever grateful to her teacher and studio for helping her feel comfortable and safe! Who knows if she'll go out on stage today, but either way, I'm so proud of her and all she's accomplished!"
Little People, Big World Spoilers – Tori Roloff's Children And Concern From Fans
Tori and Zach are used to getting backlash for how much they show their children on social media, but also Tori gets criticized for her parenting skills pretty often. She knows that no matter what she posts, someone will have something to say about it. It just seems to be the way social media goes these days. Tori's photos of her oldest son, Jackson Roloff have gotten a lot of attention too.
Jackson suffers from having bowed legs and has had surgery on them, but the family doesn't know exactly how long it will be until the results are visible. They have asked their fans to just wait for updates and they are aware of the concern.
Be sure to catch up on everything happening with Little People, Big World right now. Come back here often for Little People, Big World spoilers, news, and updates.