GH Spoilers: Laura Gets A Lulu Shocker
General Hospital spoilers reveal Laura Collins (Genie Francis) has been hard at work hunting for her son, Nikolas Cassadine (Adam Huss) in Chechnya, but so far, every leaf turned over reveals nothing but mystery.
According to GH spoilers, Laura doesn't actually know that Victor Cassadine's (Charles Shaughnessy) gift to Spencer Cassadine (Nicholas Alexander Chavez) holds any water.
It may not have anything to do with Nikolas, but she can't shake the feeling that something in Russia will lead her back to her son. Instead, it may lead her to somewhere else entirely, and it might keep her away from home — where her children actually need her.
General Hospital Spoilers — Laura Collins And Valentin Cassadine Stumble Upon A Mystery
This trip to Russia is going to be even more eventful than Laura and Valentin were expecting — and that's saying something. They've already run into a potential enemy at the family property, and although he had no information on Nikolas' whereabouts, he was well aware of the Cassadine family's reputation.
As he warned Laura and Valentin to steer clear of anyone with the Greek name, it became clear to them that they won't be seeking out Nikolas among anyone who likes the guy in Russia.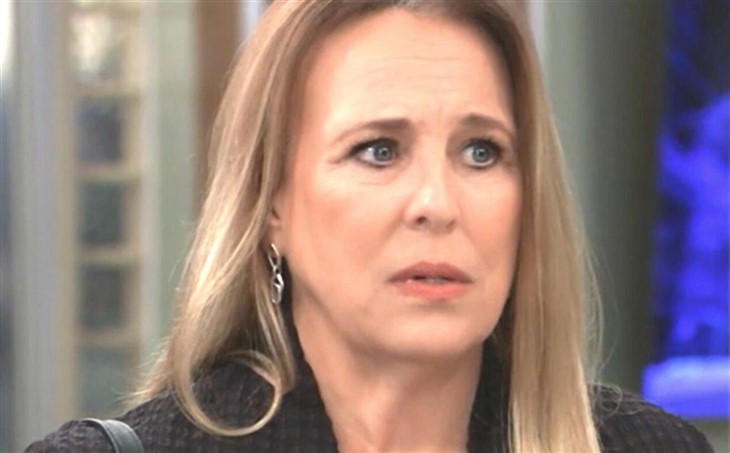 GH Spoilers – Hint Dante Falconeri Comes In Handy
Back home in Port Charles, Dante Falconeri (Dominic Zamprogna) will find his plate filling up with responsibilities soon. As he enlists himself to help Anna Devane (Finola Hughes) sniff out this sniper who has it in for her, he'll be suddenly sidetracked by the call he never thought he would get.
Lulu Falconeri (Emme Rylan) is going to wake up, and it'll be Dante who has to care for her while Laura is otherwise detained in Chechnya. This is likely to cramp his style with Sam McCall (Kelly Monaco) — who will try to be patient and understanding while feeling like she may be losing Dante to his newly revived ex-wife.
General Hospital Spoilers — Nikolas Cassadine Lies In Wait
Laura might be itching to get back home to her daughter, but the information she and Valentin stumble upon in Russia is going to hold her back from heading home.
Feeling that she is hot on Nikolas' trail might keep her away from Lulu, but when she finally finds her son and realizes he's in the same condition she left her daughter in, she won't know how she's going to break that news to Spencer.
Stay tuned for more GH news and spoilers just ahead to see how this plays out.