Counting On Austin Humiliates Joy-Anna Forsyth On Vlog
Counting On alum, Joy-Anna Forsyth is quite good with her vlogs and she regularly updates her TLC fans. But recently, Austin interrupted her and fans are upset because he humiliated her. At least, they see it that way. What's going on? Scroll down to see.
Counting On Spoilers – Joy-Anna Forsyth Seems Non-Toxic
TLC fans like Joy because no matter what, she doesn't seem to do anything toxic on her vlog. Recall, she shared Jinger reuniting with her mom. At the time, everyone thought that Jinger was done with Jim Bob and Michelle Duggar. People warmed to Joy-Anna despite a lot of rumors that she rushed into marriage because of intimacy before she tied the knot.
Counting On fans know that Joy-Anna recently welcomed her third child. Possibly, Gunner is still keeping her awake at night. Plus, she still has Gideon and his sister Evelyn to look after. No doubt, she does all of that and then cooks and cleans and keeps Austin happy. So, it seemed unfair that he made her look a bit ignorant on her recent vlog.
Counting On Spoilers – Austin Forsyth Is Awful To Joy-Anna Forsyth?
A few days ago, after church, Joy went onto her YouTube and did a vlog. In the background, Austin was wandering around doing his thing. Interrupting her, he managed to spoil his wife's little talk after they got back from church. Katie Joy from Without A Crystal Ball watched it and shared about how upset TLC fans feel on behalf of Joy-Anna,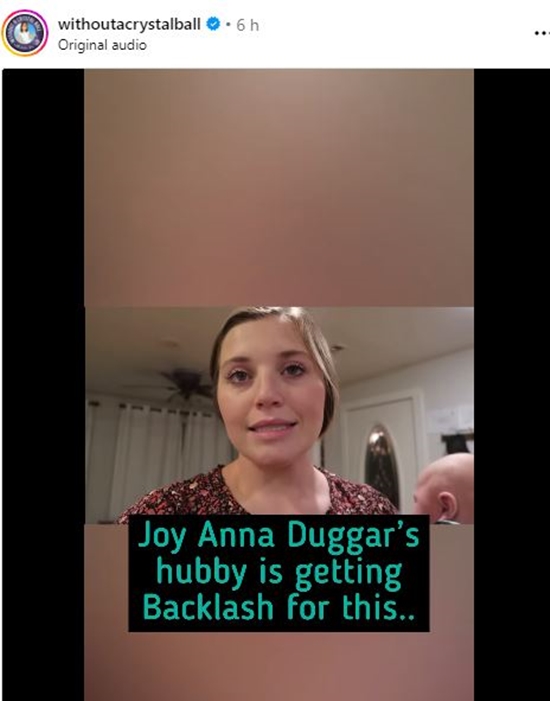 After talking about how there was some excellent and thought-provoking content in their church message, Austin started questioning Joy to elaborate on each point. Actually, the Counting On alum managed that except for the last one. It had been about "prerogative." Unfortunately, she wasn't too sure about what it meant. Anyway, she got the answer wrong and he claimed he knew, but didn't help her out. Like why would anyone do that on a video that lots of people were going to watch?
Counting On Spoilers – Counting On Fans Comment On YouTube
Counting On fans also watched the vlog that Katie Joy posted on her YouTube about it In the comments, one follower wrote, "My problem is that, at the time, it seemed like she was not marrying the man she loved, but marrying the first guy who could get her out of her father's house. That is always going to be bad news for a marriage. I also am uncomfortable with how he has to point out her lack of proper education."
Meanwhile, another commenter wrote, "He is not one bit supportive of things she wants. He's cynical towards her. Basically treats her like a child, the looks he gives her are sometimes mean, like hes just humoring her. She had to feel bad about it."
What are your thoughts? Do you think Austin is plain mean to his wife? Sound off in the comments below.
Be sure to catch up on everything happening with the former TLC cast right now. Come back here often for more Counting On News spoilers, news, and updates.