All My Children Alum Susan Lucci Launches Jewelry Collection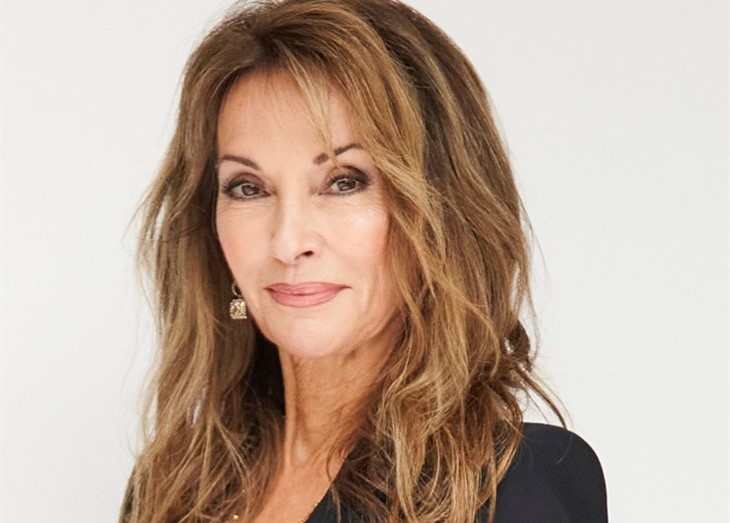 All My Children spoilers, news, and updates tease that Susan Lucci, who played Erica Cane on the daytime drama, recently launched a jewelry collection. In collaboration with a jewelry retailer called Tiary.
Susan Lucci – Released A new Necklace Collection Called Empower Your Heart.
Lucci unveiled the new line of necklaces on the Today With Hoda & Jenna show, which aired on February 1 and marked the start of American Heart Month."I am so proud and happy to bring you my beautiful necklace to wear close to your heart — to support the fabulous American Heart Association and to remind you to be a fearless warrior in taking care of your own heart — so that you can continue to be fabulous you!" she said.
The necklaces come with two round pendant designs with 14-karat gold hearts. One necklace that's made of sterling silver sells for $300, while the other 14-carat necklace with diamonds sells for $2,300.
Tiary pledged to donate 25% of the purchase price of the necklace collection to the American Heart Association in support of its Life is Why campaign Lucci commented on Tiary's post and wrote, "What a wonderful collaboration with you!"
"I'm so proud of the quality of my 'Empower Your Heart' necklace! GH color diamonds, SI clarity assuring incredible sparkle, and hand-crafted in the USA! All this in support of the phenomenal AHA's Life Is Why Campaign! Thank you for helping me shine a bright light on women's heart health!" she added.
During the interview, Lucci also talked about her heart health. She also opened up about the time when she had a heart attack back in 2019. She also gave the hosts, Hoda Kotb and Jenna Bush Hager, a brief lesson on how to deliver soap opera lines.
Susan Lucci – Talks About Her Heart Attack
Lucci is now an ambassador for the American Heart Association. She shared that it's not easy to predict or see heart health. Even her doctor told her that she didn't look like a heart patient.
She started to feel intense chest pressure in October 2018. It was like an elephant pressed down her chest, and she felt some pain around her rib cage. She practiced pilates every day, and she was on a Mediterranean diet, so nobody would expect that she got heart problems.
She eventually learned that she had a 90% blockage in her heart's main artery. She didn't have any clue that she was so close to having a fatal heart attack. The actress emphasized the need to know their family history. She had another heart scare last January when she started feeling chest and jaw pain and felt short of breath.
Be sure to catch up on everything happening with All My Children right now. Come back here often for All My Children spoilers, news, and updates.