90 Day Fiancé Star Nicole 'Done' With Mahmoud, Wants To Leave Egypt
Sunday's episode of 90 Day Fiancé: The Other Way saw Nicole and Mahmoud reach a breaking point in their rocky relationship. The argument started due to their cultural differences, as Nicole doesn't want to wear a hijab or dress as conservatively as his family wants her to. Meanwhile, after a huge argument, she threatened to leave Egypt and head home to the US.
90 Day Fiancé: The Other Way stars Nicole and Mahmoud argue
Spoilers ahead for those who missed Sunday's episode.
This season on 90 Day Fiancé: The Other Way, Nicole has returned to Egypt after originally leaving the country to return to the US when she and Mahmoud decided to separate. However, the couple reconciled and Nicole did return, but it is clear their problems haven't been resolved.
From the start of the season, Nicole feels restricted by their cultural differences, especially when she found out she cannot make friends outside of Mahmoud's family. Her sister-in-law had explained to her that she can only have friends within the family. As an outgoing person, this is not acceptable for Nicole.
When the TLC reality star forced Mahmoud to introduce her to his friends, it was clear that they were uncomfortable and the situation was awkward.
Nicole won't wear a hijab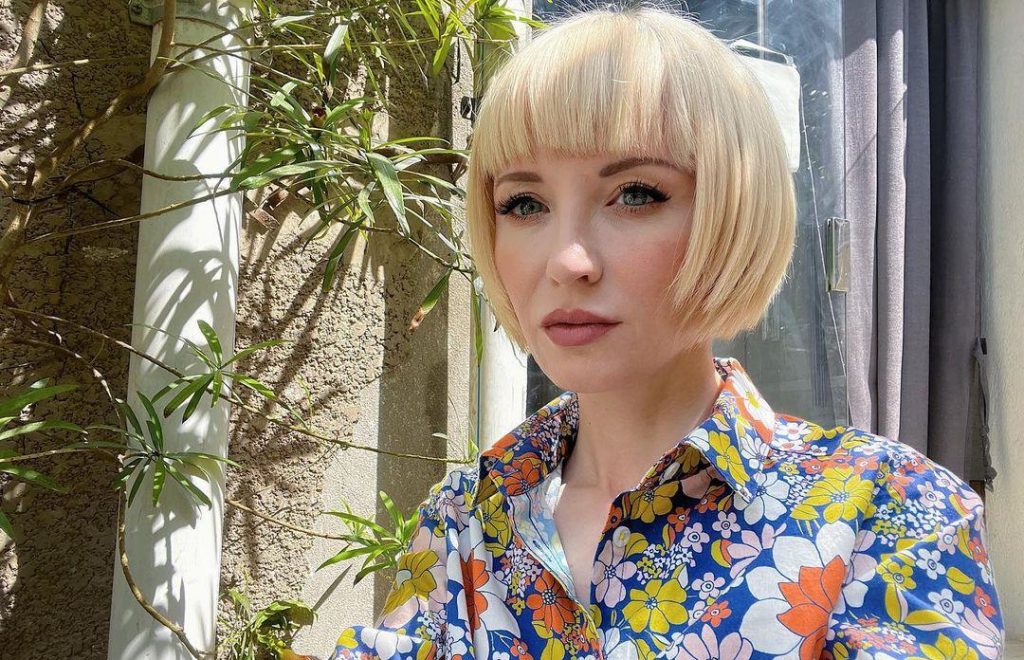 In Sunday's episode, Nicole was clearly very frustrated as she still can't manage simple tasks in the household, like lighting a burner to make tea. Meanwhile, later Mahmoud and Nicole fought about the fact that she doesn't want to dress more conservatively in Egypt. Meanwhile, Nicole told Mahmoud that she has always been upfront with him about her ideas relating to clothing. However, he argued that she hadn't.
In a confessional, Nicole told the cameras about being forced to wear a hijab for a year and was clearly not willing to do so. She said, "I felt like I betrayed myself, and there's honestly no worse feeling than that."
However, Mahmoud continued to tell her that she had promised him that she would wear one. He then lost his temper, saying, "F**k this. F**king bad way," before leaving in anger.
Meanwhile, it is clear that Mahmoud is also not willing to bend on the hijab issue. He told Nicole:
This is how I am and I'm never going to change my mind about that, Nicole. I think we not can be together.
90 Day Fiancé star Nicole packs to leave Egypt
After this, Nicole was very upset and asked him why he wanted her to come back to Egypt if he knew he couldn't be with her. At that stage, Mahmoud stormed out, telling the cameras he can't make Nicole happy and that he feels he is "not the right person" for her.
Meanwhile, as Nicole began to pack her things, she told the cameras:

He said he didn't want to be with me anymore. I feel like Mahmoud doesn't want me, he wants some ideal version of a wife and he wants me to go, so that's what I'm gonna [sic] do.
Later, Mahmoud told the cameras that he had left as he didn't want to "freak out" and wanted to calm down. However, when he asked Nicole what she wanted to do, she was angry, telling him: "I'm packing my s**t because that's what you told me you want," adding:
 "You don't want me, I'm gone. I gave up everything, I came here to be with you. And then now, you say you don't want me anymore because I won't wear the f**king clothes you want. F**k you."
In response, Mahmoud reminded Nicole that everything she had promised him, she never did. He feels he had compromised, not wanting her to pray as much, or wear a hijab. He reminded Nicole that when they married, he thought they would be happy, but now he feels they can never be happy.
Meanwhile, the fight continued, with Mahmoud threatening to leave again, while asking Nicole if she wanted to stay with him. She was quick to respond, saying she didn't want to stay "with an a**hole."
You could say that again. #90DayFiance pic.twitter.com/Xnyrw4dDuj

— 90DayFiance (@90DayFiance) March 13, 2023
Only time will tell if Nicole does actually leave Egypt for a second time.
90 Day Fiancé: The Other Way airs on TLC on Sundays at 8 pm ET.