90 Day Fiancé Star Kimberly Teases Visiting Her BFF Jenny In India
With the recent four-part 90 Day Fiancé: Happily Ever After? Tell-All, fans had plenty of drama to watch. However, the fact that many of the cast members were there in person truly made things interesting. So much so that Jenny Slatten and Kim Menzies have become good friends after meeting in the Tell-All. Now, Kimberly is planning to fly to India to visit Jenny soon.
90 Day Fiancé: Happily Ever After? stars Kim and Jenny
Kimberly Menzies is taking her friendship with Jenny Slatten to the next level, by visiting her in India. Meanwhile, it isn't surprising that the two TLC reality stars became such good friends. They were both born in San Diego, and both have been dating much younger guys from other countries. No doubt, they have both learned a lot from their experiences too.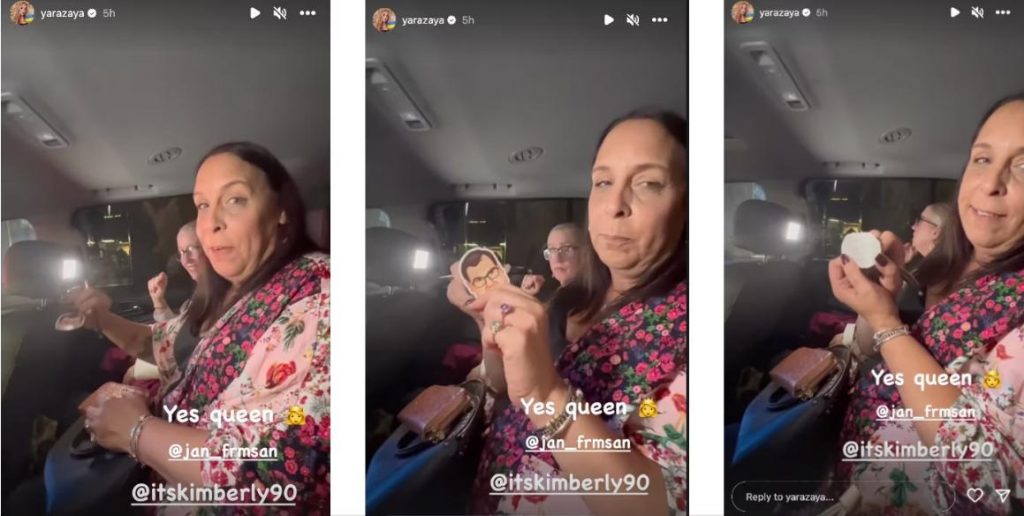 When Kim, 52, first met Jenny, 63, at the Tell-All they immediately bonded, not only because they were reasonably close in age. As both Jenny and Sumit and Kim and Usman featured in the same 90 Day Fiancé spinoff, it is only natural that they should relate. However, they have other interests in common.
It turns out Kim, like Jenny is interested in Indian culture, as she hinted in a recent Instagram post. The post revealed Kim standing by a rocky waterfall in the San Diego Zoo, with her hands joined to make the gesture of Namaste. She captioned the image, writing:
Life is too short to be unhappy. All I want is peace, positivity, love and happiness.
Her image reminded fans of her friendship with Jenny with one commenting, "You should take a trip to India & visit jenny." Meanwhile, Kim was quick to respond, writing, "I want to plan that later this year," while tagging Jenny and Sumit Singh with a heart emoji.
Kim Menzies gets popular approval from fans
While at first, Kim wasn't popular with fans, she has turned that all the way around and many leave positive comments on her posts. Initially, she faced backlash for the way she treated Usman, pushing him into an intimacy which he clearly wasn't into. Fans also castigated Kim for ignoring the obvious red flags in her relationship with the rapper known as Sojaboy. Meanwhile, viewers could see the problems all along.
Now, her friendship with her fellow cast member, Jenny is loved by many 90 Day Fiancé fans. Fans can already see how much the two ladies have in common. However, while Jenny is still clearly with Sumit, Kim had the sense to drop her relationship with Usman for good.
In fact, 90 Day Fiancé fans believe that Kimberly will be back in the next season of 90 Day: The Single Life, seeking a more suitable partner. Maybe she will get to take him to visit her good pal, Jenny, in India.
In the meantime, fans can watch the new batch of hopeful romantics as season 4 of 90 Day Fiancé: The Other Way premieres on TLC on Sunday, January 29 at 8 pm ET.