90 Day Fiancé Fans Drag Angela Deem The Care Worker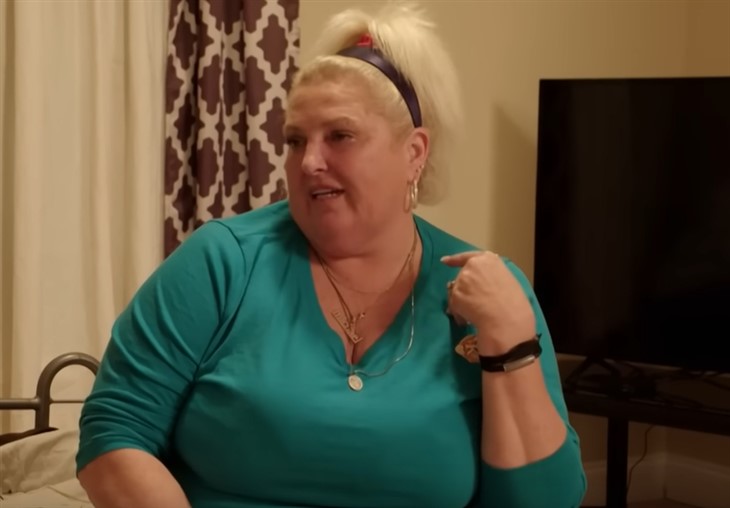 90 Day Fiancé fans know that Angela Deem seems to be very brash on the TLC show. Actually, she's been slammed in the past for acting in an abusive manner towards Michale Ilesanmi. At least, that's the way the show presents her. Mind you, she sometimes shocks fans by trying to act younger than she is. So, it takes a bit of effort to recall that she used to be a healthcare worker.
90 Day Fiancé Spoilers – Is Angela Deem Still A Carer?
Apart from the fact that it takes a nurturing nature to care for the ill and elderly, it also costs lots of money for all the plastic surgery that Angela loves so much. So, people wonder if she dumped her day job. You might recall that she was caring for her own mom but she passed away during one of her daughter's absences. So, many people think that being a carer has now fallen away. Additionally, when they see temper tantrums,.some folks think it would be best if she wasn't nursing anyone.
90 Day Fiancé fans hate that Michael Ilesanmi puts up with so much of Angela's bad temperament. Recall, they saw her break things on his car in a fit of jealousy. In the past, she smashed a cake in his face, and worse. Also, everyone has heard her loudly and rudely yelling at him when he doesn't instantly say the right things. So, TLC fans think it would not be pleasant being helpless with angry Angela in charge.
90 Day Fiancé Spoilers – Reminder That Angela Deem Worked As A Carer
@90dayfiancegossipss on Instagram reminded followers that once upon a time, Michael's wife worked as a carer. The poster they shared said, "DID YOU KNOW!!! Angel worked in the healthcare industry as a nursing assistant at a hospice." In the caption, the admin said, "It's unknown if she still is at the same job now, although there's no evidence she left the position."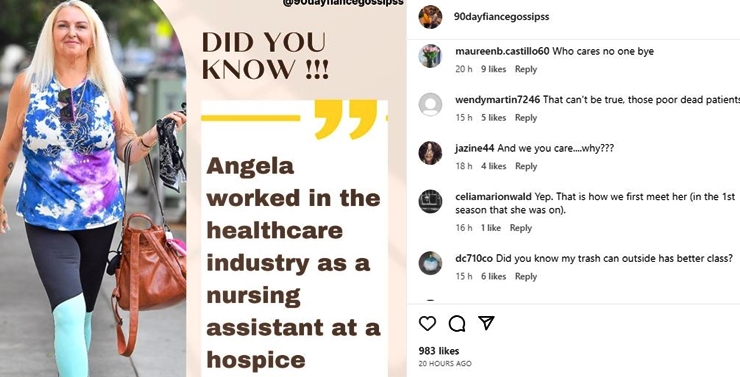 Some 90 Day Fiancé fans sincerely hope that she ditched the job at the hospice. Here's what some of them said:
I wouldn't let her watch a family member for 5 minutes.

I wouldn't let her take care of mannequin.

She would scare anyone to ☠️!!

Friggin scary. She has no empathy.

I would not want her caring for my family human or pets.

Those poor people put up with her while they are dying! What did they do to deserve that!"
90 Day Fiancé Spoilers – TLC Fans Rip The Star
It certainly seems that some 90 Day Fiancé fans really cannot get their heads around Angela working in healthcare. One of them wrote, "I cannot imagine her being a hospice care giver ?. I had read that before and I assume she makes her money off her appearances and from the show. Nursing assistants do not get paid much."
What are your thoughts? Do you remember when she first appeared on the show she was working as a nursing assistant at the hospice? Let us know in the comments below.
Be sure to catch up on everything happening with the TLC cast right now. Come back here often for 90 Day Fiancé spoilers, news, and updates.