Y&R Spoilers: Mariah And Tessa's Wedding Day Arrives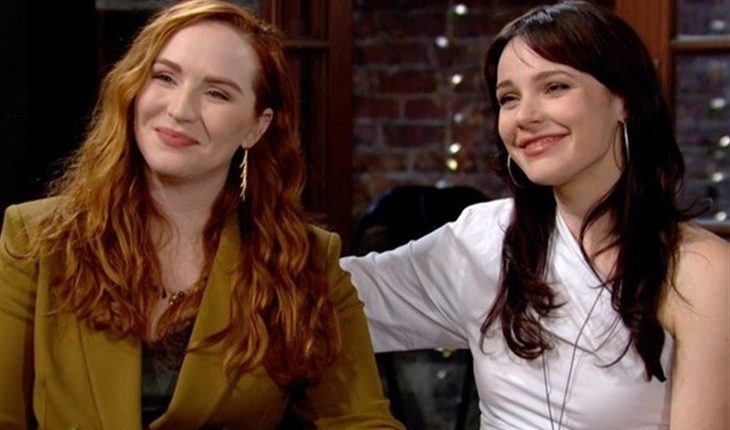 The Young and the Restless (Y&R) spoilers for Friday, May 13, 2022, reveal the day Teriah fans have been waiting five years for.
The Young And The Restless Spoilers – The Teriah Wedding Is Here
Only Mariah Copeland (Camryn Grimes) and Tessa Porter (Cait Fairbanks) would choose Friday, the 13th as their wedding day and now Friday, the 13th has arrived and the women are a bundle of nerves texting each other through the day to ensure the other is all right. This is a big deal they never thought would happen and all of their family and friends are there to cheer them on. Even Tessa's only family (that we know of).
But things are not going to go quite as planned. However, that doesn't necessarily sound like a bad thing as the ceremony gets off to a start.
Y&R Spoiler – Victor Newman Needs More From Michael Baldwin
The Great Victor Newman (Eric Braeden) has a brand-new assignment for Michael Baldwin (Christian J. Le Blanc) and Lauren Fenmore (Tracey E. Bregman) is not happy at all. Michael tries to put her fears to rest because surely this assignment won't find him in danger in South America again. This is not what Michael was supposed to be doing in his long-awaited retirement.
Will Lauren be ok with this new job or will she talk Michael out of it while Victor does his best to talk him into it.
The Young And The Restless Spoilers – Nikki Newman Takes Charge
While Victor tries to take charge of Lauren's husband, his wife, Nikki Newman (Melody Thomas Scott), takes charge of Ashland Locke (Robert Newman) and firmly tells him to get lost. But that's easier said than done now that he has decided he likes Genoa City and wants to stay. After all, he now has all the money in the world to do whatever he wants. Maybe he will even try to win Victoria Newman (Amelia Heinle) back.
Nikki will not take Ashland's cocky attitude laying down and he learns quite a few things about this woman he called his mother-in-law for a brief period of time. She is no pushover and Ashland may have finally met his real match — in stubbornness that is. Stay tuned to The Young and the Restless weekdays to see how these stories play out.