Y&R Spoilers: Adam's Proposal, Sally's Societal Upgrade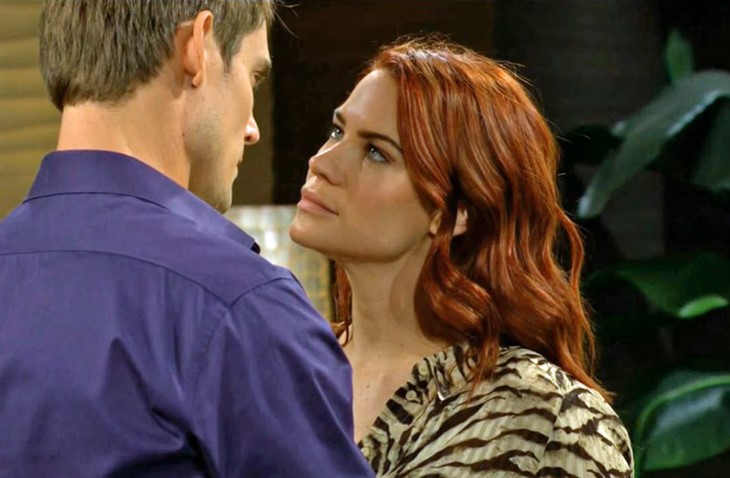 The Young and the Restless (Y&R) spoilers reveal that Adam Newman (Mark Grossman) and Sally Spectra (Courtney Hope) continue to cement their bond. The tipping point seemed to be them both faking medical conditions in the past. As Adam's career and status in the Newman family go in the wrong direction, he could make a sudden decision regarding Sally.
The Young And The Restless Spoilers  – Medical Scheme Admission
Y&R spoilers reveal that Adam and Sally continue to get closer. Adam is even confiding in Sally about family matters that don't really concern her. Even more surprising is that Victor Newman (Eric Braeden) isn't objecting to Sally being present during these discussions as he had in the past.
In a recent episode, Sally made a confession to Adam. Sally braced herself to get dumped while telling Adam about faking a terminal illness to win back Wyatt Spencer (Darin Brooks, The Bold and the Beautiful). Sally was surprised when Adam took it with stride. This was a completely different reaction than she got from Jack Abbott (Peter Bergman).
Y&R Spoilers – Unexpected Understanding
Adam let Sally know that he has committed similar schemes as well. This really seemed to solidify their bond. Plus, it could foreshadow Sally and Adam's scandalous, scheming future together.
The Young And The Restless Spoilers – Resentment Toward Family
The Young and the Restless spoilers reveal that Adam was just booted from Newman-Locke, soon to be renamed Newman Enterprises. Adam thought that he would fill in for Victoria Newman (Amelia Heinle). Adam even expected to have a chance to be the co-CEO now that Ashland Locke (Robert Newman) is no longer part of the company.
When Victoria bragged about how Adam would never get that chance, he was blindsided. Then, Adam became enraged to learn that Victoria avoided him getting what he wanted by promoting Nikki Newman (Melody Thomas Scott).
Adam is also getting fed up with never being to prove himself to the Newman family. Sally suggested Adam strike out on his own. However, Adam decides that he's going to take what he wants… which just happens to be Newman Enterprises. Adam doesn't just want the co-CEO position. Adam wants the whole company for himself.
Y&R Spoilers – Sally Spectra's Engagement
It is teased that Adam will feel even more connected to Sally. Plus, with everything else unraveling in Adam's life, Sally's support will mean a lot to him. Adam and Sally are both impulsive. So, it wouldn't be out of character for Adam to suddenly propose marriage to Sally.
We can't imagine Sally saying no to Adam's proposal. Not only would she marry the man she loves, but it would give her a huge societal boost.
Be sure to catch up on everything happening with Y&R right now. Come back often for The Young and the Restless spoilers, news, and updates.