Sister Wives Spoilers: Mykelti Padron Welcomes Twins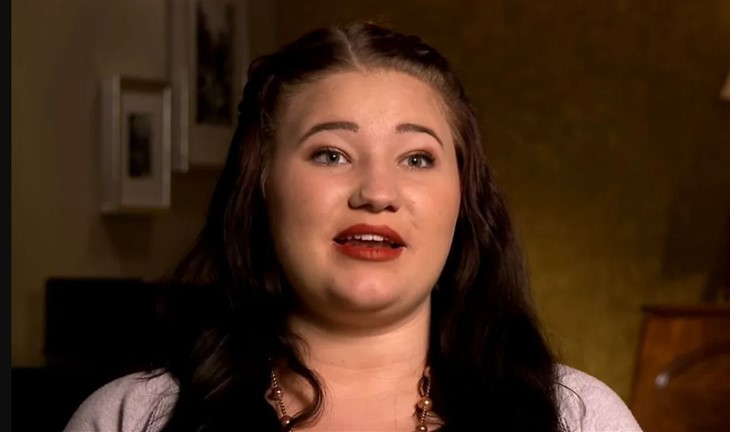 Sister Wives spoilers reveal that Mykleti Padron has welcomed her twin sons! Mykelti is the daughter of Christine and Kody Brown and they were thrilled when they heard the news. She and her husband, Tony Padron were overjoyed when the twins made their arrival.
Sister Wives  – The Two Bundles Of Joy
The twin boys, named Archer Banks and Ace McCord, were born on November 17 and two minutes apart. Archer weighed 6.15 pounds and was 19 inches when he was born and Ace weighs 6.8 pounds and was 19 inches as well. Mykelti and Tony already have a daughter named Avalon, who is a year old. She was born at home and the birth was filmed for Sister Wives.
Fans were happy to see that Christine was at the birth and is helping Mykleti and Tony with the boys for a little while. Surprisingly enough, Robyn Brown was also there since she and Mykelti have quite a bond and they are very close to each other. Robyn was actually on Zoom with Mykelti when she gave birth to Avalon. Mykelti has always said that Robyn would "always be mom" alongside Christine.
Sister Wives  – Mykelti Brown's Pregnancy
Mykelti has been very open about her pregnancy and how she and the babies had been doing. She was induced on November 17 and had the boys at the 38-week mark. When she was 35 weeks pregnant, she took a selfie in the mirror and showed off how big her belly had gotten. That is when she wrote, "My twin boys are doing great. Baby A is measuring 5.13 pounds and Baby B is 5.7, which is above average for their current stage. They also have hair and are running out of room in there. My body/pregnant belly is measuring 47 weeks! That's 7 weeks past a normal pregnancy. AKA I'm really uncomfortable and don't sleep well. But I have anywhere from today to three weeks left, so there's an end in sight. Then a whole new and exciting/difficult challenge starts."
The boys were due on December 1, but they grew very quickly. She knew that they would be here before Thanksgiving and she was right. She told her fans that Avalon was going to be so happy to be able to boss her little brothers around.
Christine was so happy about the twins being born and she told her fans, "It's really one of the most humbling things to watch in this life, to watch your kids become parents." She is so happy to be with the twins and watching them grow. Congrats are in order for Mykelti and Tony as they begin their lives as a family of five.
Be sure to catch up on everything happening with Sister Wives right now. Come back here often for Sister Wives spoilers, news, and updates.