Sister Wives Spoilers: Christine Brown Gets Love from Reality Star, Josh Seiter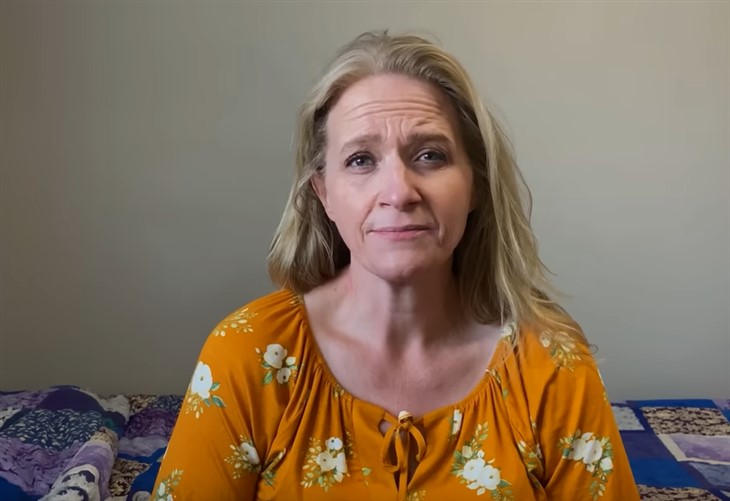 Sister Wives spoilers reveal that Christine Brown is still getting a lot of love when it comes to her split from Kody Brown. She moved back to Utah to be closer to her family and things have been going very well for her. She continues to share with her fans on Instagram and has pointed out just how happy she is these days. She has been asked about dating again and she has mentioned that she feels ready, but she's not exactly sure if marriage is right for her again. With all of the support that she has gotten from fans, now it looks as if there are some reality stars who are ready to show their love too and some fans think that one is flirting with her.
Sister Wives Spoilers – Christine Brown's Recent Post
From the looks of it, one of the former Bachelorette cast members, Josh Seiter was trying to shoot his shot at Christine. She shared a post where she was sharing with her fans how happy she was these days and he commented, "Gorgeous." Of course, her fans were shocked to see this and he wanted to explain himself after he made the comment.
Josh told fans, "I think she is beautiful and I think she is a wonderful mother and grandmother. I know there is an age difference between us, but that hasn't stopped me before. As for the comment I left on her Instagram, I was just trying to be supportive of someone who is in a similar position to me. I know breakups aren't easy, especially with someone like Kody, who I didn't think treated her right. She deserves a good man, so I DMed her asking if she would be interested in grabbing dinner next time I'm at my family's hoe in St. George, Utah, which isn't far from where she lives." After Josh appeared on the Bachelorette, he ended up dating Yolanda Leak from 90 Day Fiance, Lizzie Kommes from Love After Lockup, and recently Karine Martins from 90 Day Fiance. He made these comments on Christine's page hours after he and Karine broke up.
Sister Wives Spoilers – Christine Brown's Dating Life
Christine has been through a lot since she left Kody last November and things have really changed. She is back on the dating scene but has yet to make any time of announcement about a steady beau. She has revealed that she will no longer be in a polygamist relationship and she is ready to move on and away from Kody.
Christine's fans are ready to see her with a new man, but only time will tell what happens next.
Be sure to catch up on everything happening with Sister Wives right now. Come back here often for Sister Wives spoilers, news, and updates.