Royal Family News: Why Did Prince Harry Fear Meghan Would Dump Him?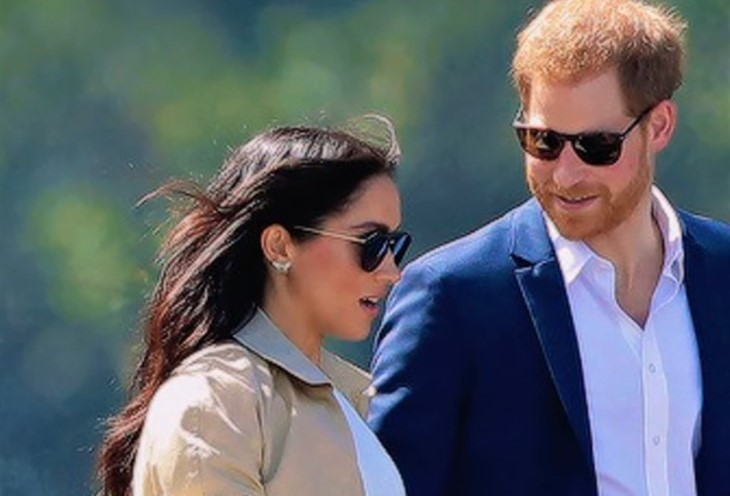 Prince Harry and Meghan Markle got hitched in 2018 but some may not realize that, just prior to taking his vows, the prince was "freaking out" and believed Meghan would ditch him because of the sour media attention, according to Geo News.
Royals fans may recall the pair began seeing each other in 2016 when they first went on a blind date together, according to Town & Country magazine. It was in that year the prince made his first scathing statement to the media. Continue reading and we'll fill in the missing bits.
Royal Family News – Price Harry Releases Statement To Media
According to news reports, the Duke of Sussex was "freaking out" about Meghan's potential reaction to the bitter media coverage and so he released a statement that focused on "the outright sexism and racism of social media trolls and web article comments."
According to Geo News, a source told the Times that it felt like, if the palace would not stand up and support the duke's girlfriend against the "disgusting coverage," then he would not likely be able to get anyone to enter into a relationship with him in the future.
Royal Family News – Sussex Spokesman Denies Claims
"Harry was very exercised about some of that coverage," the insider said, adding that the prince "definitely felt that if nothing was done to support here, then she would be, 'I'm not sure this is what I signed up for.'"
According to Geo News, another source said the prince was freaking out saying "she's going to dump me." However, a spokesperson for the royal couple has categorically denied claims that any such thing ever took place.
Royal Family News – Queen's Guard Member Arrested For Desertion
In other Royal Family News, a member of the Queen's Guard was recently arrested after going missing. Apparently, the guardsman left his country to go and fight in the Russia/Ukraine war.
According to Geo News, the soldier landed back in the UK at London Stansted Airport from Poland, not long after speaking to his superior officers about the matter from Ukraine, where he had traveled to defend Ukraine against encroaching Russians.
Reportedly, the soldier was an active member of the Coldstream Guard enlisted to protect the Queen at Windsor Castle. The soldier may now face prison time for ignoring orders and deserting his post.
The young soldier is said to have left his post after "getting bored with the ceremonial role of his regiment." Be sure to stay caught up on Royal Family News, and return here often for more spoilers, news, and updates.