Prince Harry Taking Heat For Lame Excuse Missing Grandfather's Memorial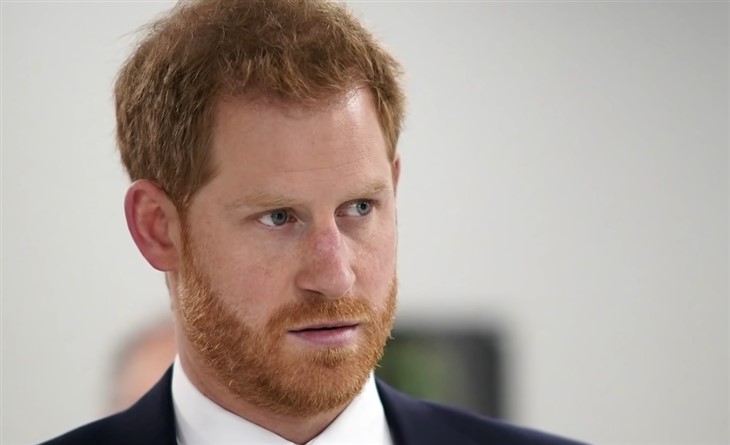 Prince Harry is taking fire after giving a weak excuse for snubbing his grandfather, Prince Phillip's memorial service. Prince Harry is taking flack for failing to provide a "meaningful excuse" for skipping out on his grandfather Prince Phillip's memorial service – "insulting." Conservative British journalist Andrew Pierce took to Twitter, Wednesday, to lambast the Duke of Sussex and others are in agreement. Continue reading and we'll fill you in on the details.
Royal Family News – Prince Harry Accused Of 'Insulting the Memory' of Prince Phillip
In a tweet on Wednesday, journalist Andrew Pierce wrote, "4 Kings and 3 Queens from European royal families at #PrincePhilip service but no #PrinceHarry His absence is insulting to the memory of his grandfather."
According to The News International, Royal commentator Angela Levin retweeted the remark later and was no less scathing, writing, "[Prince Harry] didn't even bother to find a meaningful excuse," for his decision to snub the Queen and the hundreds of attendees at the memorial service.
Royal Family News – Royal Expert Takes Aim And Prince Harry's Security Woes
A few hours later the royal expert tweeted again, this time addressing the prince's excuse with regards to security. "So many foreign royals coming to show their respect for Prince Philip at the thanksgiving service. None of them seem anxious about protection except army man Harry."
Many commenters jumped on the scathing bandwagon with one writing, "He never cared and don't care now , who does a interview when asked to leave a while , and does it anyway , well he's had it they both had it now , the royals will never forgive him and them for what they done , I know they made a huge mistake huge ."
Royal Family News – Defenders Of The Prince
Notable, though, was that some came to the prince's defense. One clapped back, writing, "Give it a rest for God's sake, I'm sure he spoke to his family about it and the reasons why, it really is none of your business !"
Another royal fan wrote, "All of those other royals will be given the armed diplomatic protection for free that Harry is not being allowed to pay for. None of those other families would leave their children unprotected."
Disregarding all the standard attacks on Meghan, another fan addressed attacks on the prince, writing, "He doesn't owe you an excuse. He attended the funeral, he has paid his respects. Imagine had he come you'd have made his every move the center of attention rather than his grandfather (wouldn't have needed Andrew to do it)."
Be sure and return here often for all Royal Family News, spoilers, and updates.