GH Spoilers: Joss Slips Up And Cheats On Cam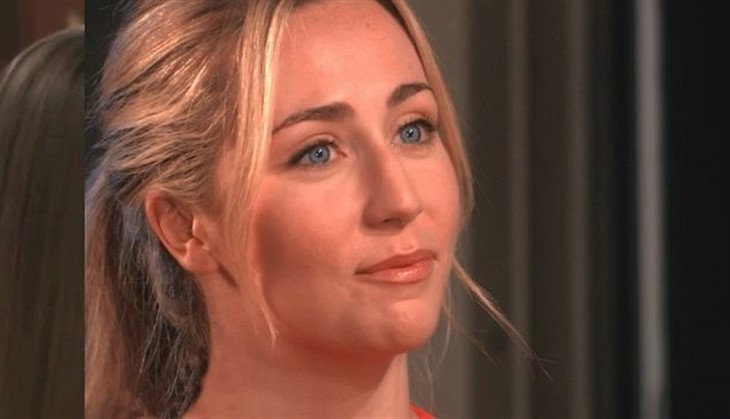 General Hospital (GH) spoilers reveals Josslyn 'Joss' Jacks (Eden McCoy) is well aware that her relationship with Cameron 'Cam' Webber (William Lipton) has been lackluster for months. Initially, she thought she just needed time to bounce back after the sex tape scandal. It's hard to jump back between the sheets with someone after an incident like that. However, Joss recently reopened that door and sealed the deal with Cam once again. She thought it was the only hurdle standing in their way from growing close to another again, but ever since, she can't help but notice how far apart she still feels from Cam. Have they grown too far apart to ever come back together in the same way again?
General Hospital Spoilers — Dex Heller's Close Call Brought Them Closer
When Dex Heller (Evan Hofer) was shot during Anna Devane's (Finola Hughes) prison transport from GH to Pentonville, he didn't let anyone know. Sonny will be his first contact, of course, but Joss will soon come into that information as well. When she learns that Dex is in the hospital with a gunshot wound, she's going to rush to be by his side. Fans will see her blossoming relationship with Dex mirror much of the early days with Carly Spencer (Laura Wright) and Jason Morgan (Steve Burton). Keep an eye out for the trauma that bonds these two.
GH Spoilers – Tease Joss Jacks Keeps Checking In
As Dex continues to recover, Joss will be quick to play nursemaid. Fans might be reminded of her concern for Cam just a week ago when Jordan Ashford (Tanisha Harper) stopped by Carly Spencer's (Laura Wright) lake house to share the PCPD's new theory that The Hook was targeting people close to Trina Robinson (Tabyana Ali). Joss' first thought was how she could get to Cam and warn him. When she couldn't reach him right away, she was so concerned she snuck out from under her mother's watchful eye to go find him.
She did bump into Dex instead, but soon, Cam arrived on the scene and she was so grateful he was okay. These mixed signals Joss is sending herself aren't helpful, but she's going to come to realize that while she is concerned for Cam's wellbeing, it's because he's her best friend. That said, she no longer feels the same kind of romantic love for him she once did, and she can't help that she is starting to feel that for Dex. As Joss takes an interest in taking care of Dex, one thing will lead to another and she's going to sleep with him.
General Hospital Spoilers — Cam Webber Takes Note of Joss' Jacks New Hobby
Joss might end up sleeping with Dex, but she's not going to have the nerve to tell her bestie-turned-beau Cam the truth. Fortunately for both of them — and all the fans — this won't drag out for too long before Cam wraps up their relationship on his own. The truth always comes out, and Joss' betrayal is going to sting for a long time. Not only will it cost her a best friend she's had since childhood, but she might find herself in much more dire straits in the weeks following her one-night stand with Dex. Stay tuned for more GH news, updates, and spoilers headed your way.