Days of Our Lives Spoilers: Kristen Gets Some Stunning News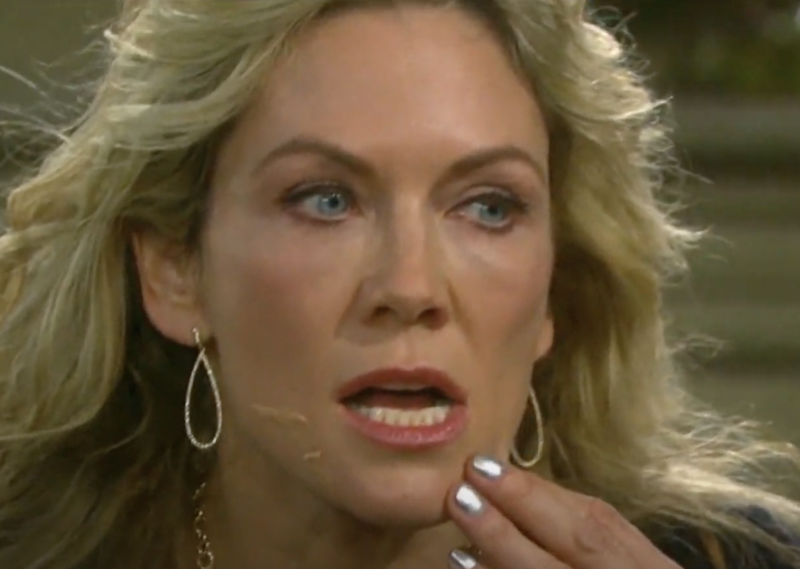 Days of Our Lives (DOOL) spoilers for Thursday, July 21, 2022, reveal Kristen learning some news behind bars that may change everything.
Days of Our Lives Spoilers: Kristen Always Has Fun In Jail
There are few places where Kristen DiMera (Stacy Haiduk) doesn't find trouble and information she can use to mess with people's lives and help her own. And jail is no exception. In fact, jail seems to be the place with all the juicy information. She has Gwen Rizcech (Emily O'Brien) as a roommate and is not quite sure she was really in Statesville the night that Abigail DiMera (Marci Miller) was killed.
On Thursday, she will meet Evan Frears (Brock Kelly), Orpheus' (George Del Hoyo) son, and discover he had some fun while in prison, as well. And that fun was with Jan Spears (Heather Lindell) when he fathered her child. This is juicy information to have when she needs it. Right now, Shawn Brady (Bradon Beemer) thinks he is the father and it destroyed his relationship with Belle Black Brady (Martha Madison). Can Kristen use this info on Shawn to her own advantage?
Chloe Tries To Really Help
Shawn's life really is a hot mess. He is taking care of a baby he doesn't realize is not his and Belle just slept with EJ DiMera (Daniel Feuerriegel). He never thought things would happen like this but he has old buddy Chloe Lane (Nadia Bjorlin) on his side.
She is also on Belle's side and wants to see her friends work this out so she does her best to convince Shawn that Belle still loves him and he should give her another chance. Will he listen?
Allie Sees A Heartbreaking Scene
Both Allie Horton (Lindsay Arnold) and Johnny DiMera (Carson Boatman) have been vying for the same young woman for months, but have been told by Chanel Dupree (Raven Bowens) she needs time to make up her mind.
After Johnny proposes, Chanel doesn't give him an answer, but they do kiss. And Allie sees that kiss and is not sure what to think. Will this make her work harder to win Chanel's heart? This back and forth is likely getting frustrated for all involved, so where is Tripp Johnson (Lucas Adams) when you need him? Stay tuned to Days of Our Lives weekdays to find out