Days Of Our Lives Spoilers: Jada's Medical Crisis, New Obstacle For Eric And Nicole?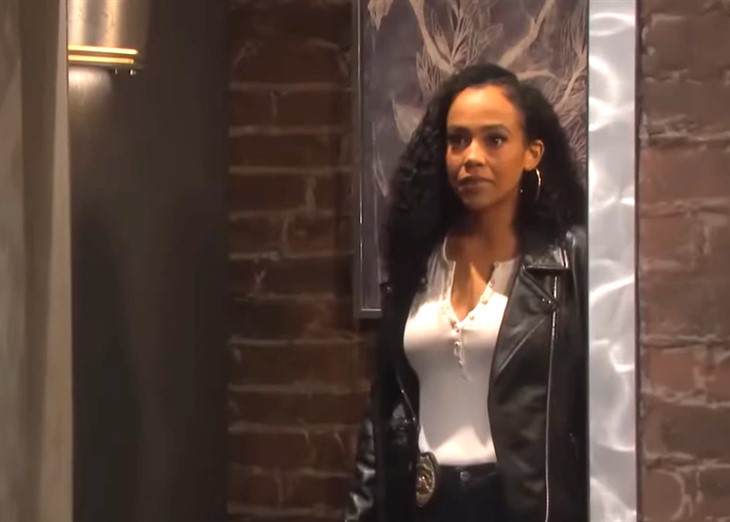 Days of Our Lives (DOOL) spoilers reveal that the fall Peacock promo shows Eric Brady (Greg Vaughan) and Nicole Walker (Arianne Zucker) giving into passion. However, it also shows Eric panicking when Jada Hunter (Elia Cantu) suddenly passes out. With "Ericole" being so close to a reunion, it's possible that Jada could discover she's pregnant with Eric's baby.
Days Of Our Lives Spoilers – Rafe Hernandez's Concern
DOOL spoilers reveal that Rafe Hernandez (Galen Gering) has been concerned about his relationship with Nicole. Even before they got married, Rafe worried that Nicole was going to get back together with Eric.
Rafe's concerns will continue, especially after observing Nicole fretting about Eric's new relationship. However, no matter how many times Rafe brings it up, Nicole will insist that she only cares about Eric as a friend.
DOOL Spoilers – Nicole Walker's Jealousy
Fans have seen Nicole become fixated on Eric and Jada's romance. Even from the couple's first date, Nicole was overly concerned with Eric and Jada. When Nicole showed up at Eric's room, she was stunned to see Jada wearing nothing but a towel. Then, when Jada admitted that she slept with Eric, Nicole lost control.
Nicole made some comments that didn't sit well with Jada. Despite Chloe Lane's (Nadia Bjorlin) warnings, Nicole will continue to obsess about Eric's romance.
Days Of Our Lives Spoilers  – Fans Rooting for 'Ericole'
Days of Our Lives spoilers reveal that fans have been rooting for "Ericole" for years. Viewers were overjoyed when Eric and Nicole finally got married. However, that joy turned bitter when Vaughan decided to leave the soap. Now that Eric is back in Salem, it's only a matter of time before "Ericole" gets back together.
Of course, before Eric and Nicole can be together, there will probably be some more obstacles. One of those was hinted at in the two-minute promo for Peacock. Even though Eric and Nicole are seen giving into their feelings, there is a concerning scene featuring Jada.
DOOL Spoilers – Jada Hunter's Baby
Jada suddenly gets dizzy and passes out. Of course, Jada will be rushed to the hospital or a doctor will be nearby. Jada could go through some tests to find out what caused her to pass out. Since dizziness and fainting are common signs of pregnancy, could Jada be with child?
This will just be one more complication for Eric and Nicole. Even if they finally confess to Rafe and Jada, a baby will definitely be another obstacle for Eric and Nicole.
What do you think causes Jada to pass out? Will Jada find out that she is pregnant with Eric's child? How will this affect Nicole? Share your thoughts and remember to keep watching the soap on Peacock.
Be sure to catch up on everything happening with DOOL right now. Come back here often for Days of Our Lives spoilers, news, and updates.